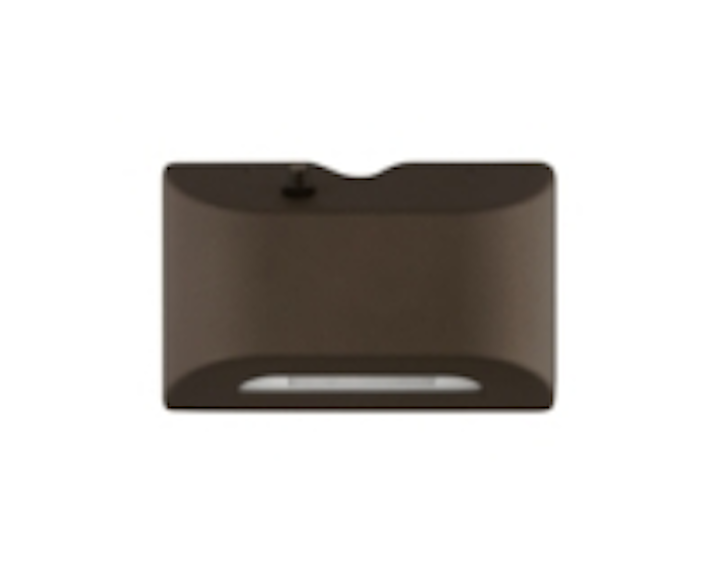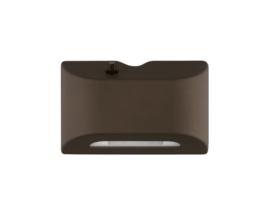 Date Announced: 16 Apr 2012
Greenville, SC – Dual‐Lite, a Hubbell Lighting Inc. brand, is proud to introduce the new PGF1 High Performance LED Sconce expanding its emergency lighting portfolio. The PGF1 offers an enhanced lumen output of 1,067 delivered lumens in a wet listed, architecturally styled security perimeter lighting fixture. Illuminated by seven high power 4300K LED's, this low profile ADA sconce delivers a long life LED solution of 50,000 hours for pathway, perimeter or entry lighting. As an expansion of Dual‐Lite's popular PG family, the architectural design of the PGF1 matches the architectural look of the PG Emergency Product Series allowing a matching fixture to be utilized for emergency and security / perimeter lighting.
The PGF1 High Performance LED Sconce is ideal for indoor/outdoor use in restaurants, hotels, office buildings, schools, retail outlets, health care facilities and more. The unit provides a wide illumination area that requires no aiming and can be easily wall-mounted with its universal backplate template at mounting heights of 8 to 10 feet. It is available with a 120VAC photo control option and includes a field installable full cut-off shield for neighbor friendly applications. The PGF1 combines a solid‐state LED light engine with precision engineered optics housed in a die‐cast aluminum decorative housing. Available in dark bronze or platinum silver powder coat finish, the PGF1 delivers an architecturally styled, high performance LED solution for security lighting.
PGF1 High Performance LED Key Features
•Seven long‐life, high‐output LEDs
•LEDs will continue to operate even if 1 or 2 should fail
•LED lamplife: 50,000 hours
•Cool white, 4300K LEDs
•Design optimized wide area illumination patterns
•No heads to aim, no adjustments to make
•Sturdy die‐cast aluminum construction
•Standard electrical box and conduit entry provisions
•Universal 120/277 VAC operation
•Optional 120V photo-control
•CSA certified to UL1598 for use in wet locations
•5 year warranty
•Fast, easy installation
For additional information on the Dual‐Lite PGF1, visit www.dual‐lite.com.
About Hubbell Lighting:
From its inception in 1963, Hubbell Lighting established its position in the lighting industry by producing outdoor lighting of the highest quality. Through an in-depth knowledge of the electrical distributor and contractor markets, Hubbell Lighting has been consistently able to combine innovative technology with practical lighting brand solutions and service oriented performance. Hubbell Lighting provides a full range of indoor and outdoor lighting products for commercial, industrial, institutional, sports lighting, landscape and residential markets, including green initiatives for vacancy sensors and daylight harvesting controls.
Contact
Hubbell Lighting
E-mail:press@cfwevents.com
Web Site:www.dual‐lite.com.