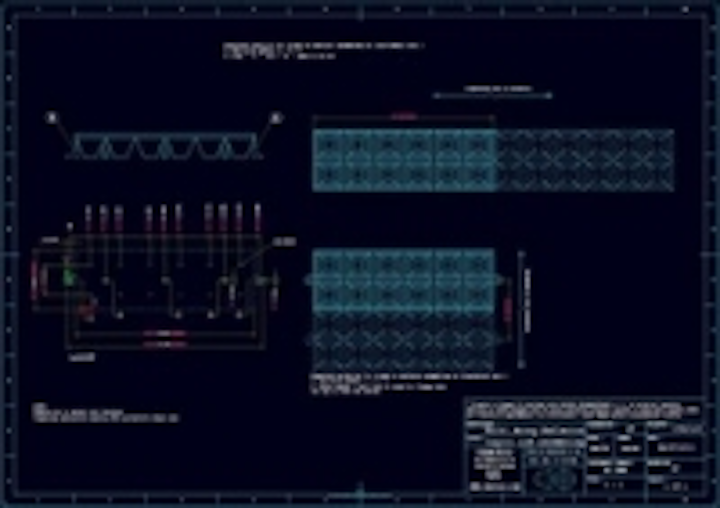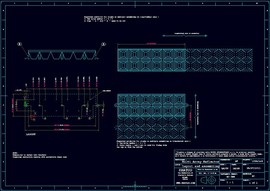 Date Announced: 15 Apr 2012
The latest evolution in LED Technology has resulted in new High Brightness LEDs which allow a huge variety of new and innovative applications in Lighting.
As any evolution, the high luminosity delivered by these LEDs of new generation is not without difficulties and requires the employment of new technologies so to achieve a superior optical performance.
Khatod boasts a great expertise in optical design based on extensive testing and experimentations; most of our technologies are created by our team of engineers who develop our new technically unique products,
as well as creating the necessary tooling and equipment to manufacture them. This makes Khatod a real innovator in optical systems, able to deliver immediate solutions when new
requirements are posed by the ever-evolving LED Industry.
The solution is given: PIXEL Optical Reflector Systems for High Brightness LEDs of latest generation.
Ensure the highest optical efficiency now available on the market ; optimize the high power from the HB LEDs while maximizing illumination and luminous efficiency.
PIXEL REFLECTOR SYSTEMS are realized in many different multi-reflectors arrays, from 12 to 24 – 36 – 48 - 60 square-shaped reflectors. PIXEL SYSTEMS are ready-to-use arrays that fit the most diverse applications; are designed taking into consideration also the opportunity for the customers to realize their particular pattern; perform a typical square shaped beam.
PIXEL Systems are provided with positioning pegs on the sides allowing an easy and immediate fixing onto the PCB.
However, their special design allows for a DUAL OPTION :
By simply removing the positioning pegs from one side, it is possible to combine the arrays together so obtaining linear structures of any length as well as extensive structures of any width.
The high flexibility and versatility of their structure allow to realize countless different configurations and meet most of the requirements where a reflector system is needed.
PIXEL REFLECTOR SYSTEMS are created for High Brightness LEDs. Made of special PC for vacuum coating treatment specific for optical reflector systems, they generate a homogeneous flux which is distributed on the inner surface. The result is an excellent luminous flux and high lighting efficiency.
PIXEL REFLECTOR SYSTEMS deliver the most simple design to individuals who need to engineer their own applications while assuring the most efficient and cost-effective solution.
Features:
Fit for most of HB LEDs from 100 to 600 lumens and over.
Typical square-shaped beam.
Made of PC for special coating treatment.
Innovative vacuum coating treatment, specific for optical reflector systems.
High performance with warm white LEDs; yellow ring effect totally eliminated.
High lighting efficiency.
Excellent luminous flux.
No vibration problems.
Superior optical engineering for a perfect uniform light distribution Innovative design Positioning pegs allow for a DUAL OPTION:
- Easy fixing onto the PCB
Or
- By simply removing the pegs from one side, the arrays can be combined together so obtaining linear structures of any length as well as extensive structures of any width.
UV protected and guaranteed for outdoor applications.
Complying with UL94 Specifications.
Patent pending
Typical Applications:
PIXEL REFLECTOR SYSTEMS are suitable for any application in Wide Area Lighting, Indoor and Outdoor:
Industrial Lighting : Warehouses, Laboratories, Sheds, Garages, Machine Shops, etc.
Indoor Lighting : Outlets & Shop Centers, Exhibition Areas, Offices, Hospital Wards, Elevators,Passages, Aisles, etc.
Outdoor Lighting : Parking Areas, Pathways, Petrol & Service Stations, Gardens, Playgrounds, Canopies, etc.
Street Lighting : Streets, Walkways, Sidewalks, Bicycle Lanes, Squares, etc.
Architectural Lighting : Entertainment & Decorative, Border/contour, Shop Windows, Halls & Entrances, Lamps , etc.
Billbord Lighting : LED floodlights and fixtures for outdoor and indoor advertising and illumination.
Always in the same spirit: 100% in- house, under our full control, from project to object, our aim is to deliver our customers the highest quality level.
About Khatod Optoelectronic:
Khatod lenses have made the mark in the LED Industry for over 25 years. Unique on the international scene, Khatod holds all of its operations in-house (Milan, Italy): a complete service that combines all of the manufacturing processes, from initial design to time to market. Khatod delivers innovative Optical Systems for any application in WAL, a wide range of high technical optics for SSL applications, a proven capability to develop custom optics and a huge choice of optoelectronic components.
Contact
KHATOD OPTOELECTRONIC HEADQUARTER: Via Monfalcone, 41- 20092 Cinisello B. (Milan)– ITALY Tel: +39 02 66013 695 Fax: +39 02 66013 500
E-mail:khatod@khatod.com
Web Site:www.khatod.com