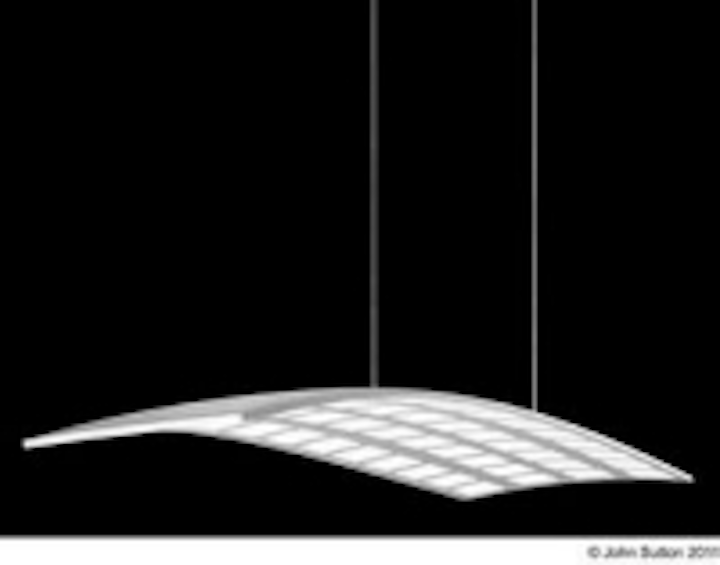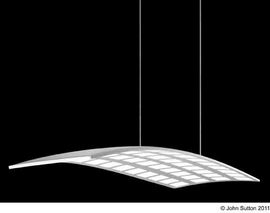 Date Announced: 02 Apr 2012
Atlanta – Acuity Brands, Inc. (NYSE: AYI; "Company"), a market leader in innovative energy-efficient lighting and control solutions, is pleased to announce the expansion of the Revel™ and Kindred™ luminaire families from Winona® Lighting. The expanded lines include new size and mounting options, and will be showcased at Light+Building 2012, April 15 – 20 in LG Chem's booth (hall 4.2, booth G25).
Consistent with the Light+Building 2012 theme of "energy efficiency," Revel and Kindred luminaires utilize efficient and high performing OLED panels provided by LG Chem, with efficacies of 60 lumens per watt. Both luminaire families provide performance-based lighting solutions designed for indoor ambient and decorative applications.
"The addition of the Revel and Kindred OLED luminaires allows the designer to customize and create unique fixtures that are eco-friendly and energy efficient," said Peter Ngai, Acuity Brands Lighting Vice President, Research and Development. "The best innovations link technology and design with a profound regard for human interaction. We are pleased to see our visions executed through Winona Lighting, and demonstrate the Company's commitment to provide the broadest and most diverse traditional and solid-state lighting product portfolio in the industry."
The contemporary Kindred luminaire is designed to provide a room with individualized canopies of light. Its evocative, iconic shape, especially when mounted in close proximity, promotes a feeling of visual comfort, while its thin profile and gentle curvature create a sense of spacial intimacy. The complete Kindred luminaire series is available in three sizes and multiple mounting options. It delivers decorative, custom or general lighting solutions and can be used in many types of applications, including office, hospitality, retail, residential and specialty public areas.
The Revel luminaire, inspired by the organic shapes of flowers, is a lighting system that gives designers the freedom to create lighting patterns tailored to their unique application. Its simple, yet elegant and thin, form factor allows designers to augment architectural elements of ceilings and walls while providing high-quality ambient lighting. Now available in several mounting styles, Revel can be applied in a multitude of ways to provide accent or functional lighting that breaks away from rectangular grid layouts.
Revel recently received the Most Innovative Product of the Year award at the 2011 Lightfair® International Trade Show and Conference, and both Revel and Kindred luminaires were accepted in the 2011 IES Progress Report for uniqueness, innovation and significance to the lighting industry.
All Winona Lighting products, including the Revel and Kindred, are available through the Company's global sales representatives and authorized distributors.
For additional information, please visit the Acuity Brands and Winona Lighting websites.
About Acuity Brands
Acuity Brands, Inc. is a North American market leader and one of the world's leading providers of lighting solutions for both indoor and outdoor applications. With fiscal year 2011 net sales of $1.8 billion, Acuity Brands employs approximately 6,000 associates and is headquartered in Atlanta, Georgia with operations throughout North America, and in Europe and Asia. The company's lighting solutions are sold under various brands, including Lithonia Lighting®, Holophane®, Peerless®, Gotham®, Mark Architectural Lighting™, Winona® Lighting, Healthcare Lighting®, Hydrel®, American Electric Lighting®, Carandini®, Antique Street Lamps™, Tersen®, Sunoptics®, Sensor Switch®, Lighting Control & Design™, Synergy® Lighting Controls, Pathway Connectivity™, Dark to Light®, ROAM®, RELOC® Wiring Solutions, and Acculamp®.
Contact
Jennifer Manocchio 910.772.1688
E-mail:jennifer@sweeneypr.com