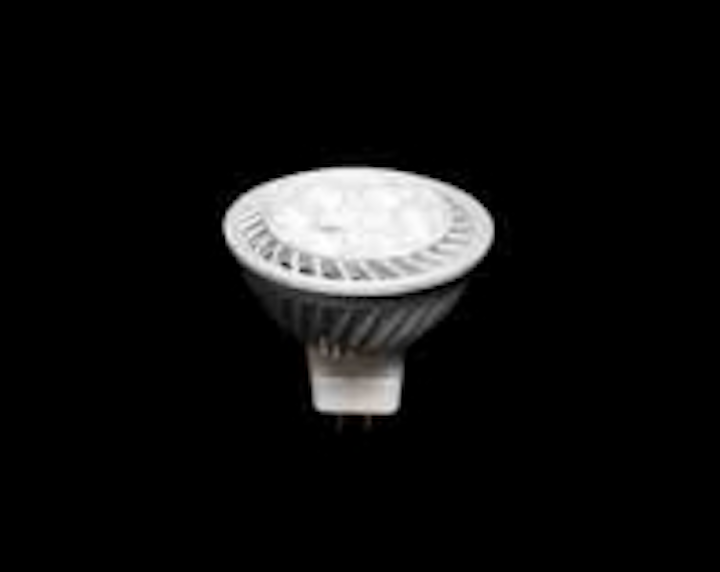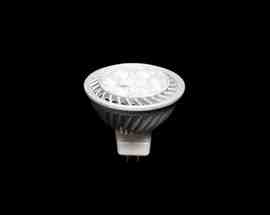 Date Announced: 17 Apr 2012
LIGHTING SCIENCE GROUP LAUNCHES WORLD'S MOST EFFICIENT LED MR16 50-WATT EQUIVALENT BULB
New Bulb Joins the Company's Wide Selection of High Quality LED Products
Satellite Beach, Florida, April 17, 2012 – Lighting Science Group (OTCBB: LSCG), the world's premier LED lighting manufacturer, announced today the production launch of a revolutionary high output 8-watt LED MR16 bulb that is a direct replacement for traditional MR16 50-watt halogenbulbs. Suited to a variety of applications that require directional lighting—such as track lighting, recessed ceilinglights, desk lamps, pendant fixtures and retail display lighting—the DEFINITY™ MR16 HO LED bulb will be the first of its kind introduced to the marketplace, and considered the best of its breed when evaluated by metrics of efficiency, lumen output and form factor.
The degree of difficulty involved in managing the MR16's discreet size and internal power supply and the intense requirements for brightness of a 50-watt equivalent renders its design and manufacture a complex challenge. Competitive attempts at reaching these high levels of performance have resulted in concessions thathave been viewed as unacceptable to the market. No such sacrifice is required with the Definity MR16 HO Series.
At only 8 watts and a 25,000 hour life rating, Lighting Science Group's new DEFINITY™ MR16 HO LED bulb is up to 33% more efficient than competitive products while staying within the industry accepted form factor and not using any moving parts like fans to achieve its superior performance. "A commitment to superior technology underwrites all Lighting Science Group operations; that's why our customers can rest assured that they're offered the most advanced and widest selection of LED lighting products," said Jim Haworth, chairman and chief executive officer of the Company. "We believe that our new MR16 HO, which couples unparalleled efficiency and incredible performance, is a significant advancement in the science of light and another step forward in the development of a more efficient, sustainable and brighter energy future."
The new bulb joins the Company's suite of products that have found applications ranging from use in NASA outer space ventures; to artistic designs that span skyscraper silhouettes; to everyday, practical implementations for American homes and businesses that save families and business owners significant amounts of money on electricity bills. On the global stage, Lighting Science Group has become synonymous with the ultra-efficient lighting revolution, and at home the Company is most commonly viewed as the fulfillment of America's clean technology promise.
To find your nearest sales location for Lighting Science Group's DEFINITY™ bulbs, visit: www.lsgc.com. To view a video about the Company's new bulb, visit: http://www.youtube.com/watchv=7DUGrcsSTy0&list=UUrKZqWjEFQTnQv0HALlBCcA&index=1&feature=plcp
About Lighting Science Group
Lighting Science Group Corporation (OTCBB: LSCG) designs, develops, manufactures and markets LED lighting solutions that areenvironmentally friendlier and more energy efficient than traditional lighting products. Lighting Science Group offers retrofit LED lamps in form factors that match those of traditional lamps or bulbs and LED luminaires designed for a range of applications including public and private infrastructure for both indoor and outdoor use. Lighting Science Group's Advanced Projects Group business unit designs, develops and manufactures custom LED lighting solutions for architectural and artistic projects. Lighting Science Group is headquartered in Satellite Beach, Florida; the Company's European operations are based in Middelburg, The Netherlands; and the Company has a sales office in Sydney, Australia. Lighting Science Group employs approximately 1000 workers building lighting products from domestic and imported parts. Lighting Science Group is a Pegasus Capital Advisors portfolio company. More information about Lighting Science Group is available at www.lsgc.com.
Forward Looking Statement. Certain statements in this press release may constitute "forward-looking statements" made under the "safe harbor" provisions of the Private Securities Litigation Reform Act of 1995. These statements include, but are not limited to, statements concerning the performance of Lighting Science Group and its products and/or use terminology such as "anticipate," "assume," "believe," "estimate," "expect," "goal," "intend," "plan," "project," "seek," "target," "soon," "will," "first of many" and variations of such words and similar expressions. Such statements reflect the current view of Lighting Science Group with respect to future events and are subject to certain risks, uncertainties and assumptions. Known and unknown risks, uncertainties and other factors could cause actual results to differ materially from those contemplated by these statements. In evaluating these statements, you should carefully review the risk factors detailed under "Risk Factors" in our most recent filings with the Securities and Exchange Commission that may cause our actual results to differ materially from these forward-looking statements.
# # #
Contact
Media Contact: Andy Beck Lighting Science Group 202-288-6862
E-mail:andy.beck@lsgc.com
Web Site:www.lsgc.com