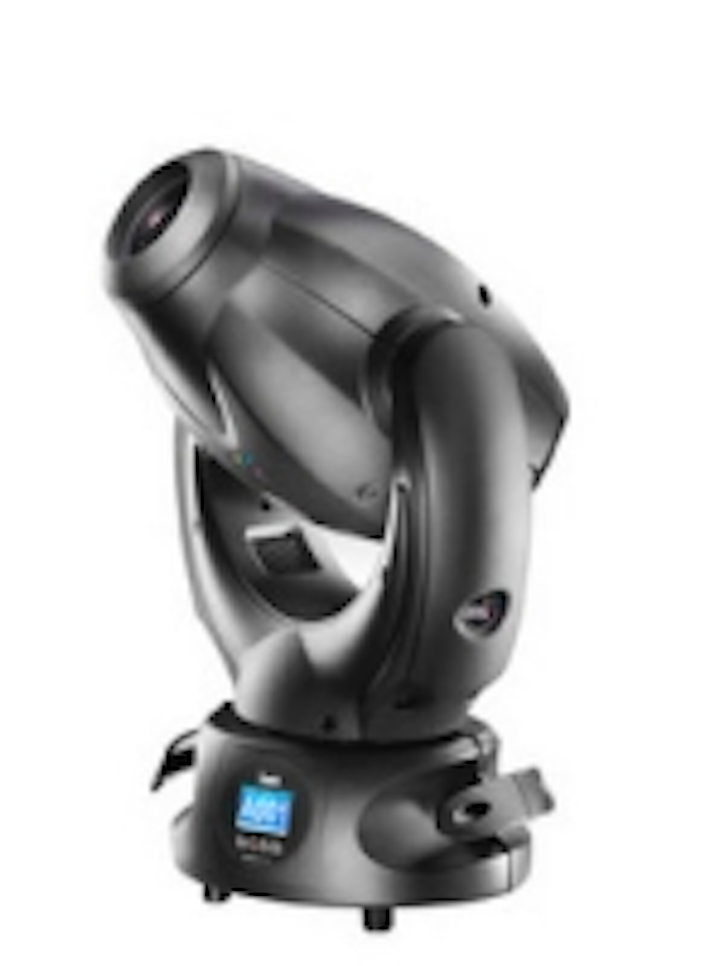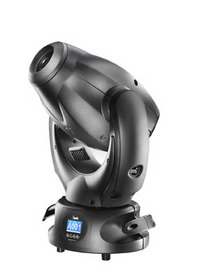 Date Announced: 20 Apr 2012
Leading UK professional lighting sales company Lightfactor will again exhibit at PLASA Focus at the Royal Armouries Museum in Leeds, 17-18 April 2012.
A selection of products from top brands will be featured, including new moving lights and LED luminaires from Italian manufacturer DTS for which Lightfactor is the exclusive UK distributor.
Architectural LED products 'made in the UK' from Cogent will also be on display, together with theatrical luminaires and spot lights from another popular Italian brand, LDR.
The DTS section of the Lightfactor stand will show the new Nick NRG 1201 Wash moving light. This features 30 high powered RGBW LEDs and has an 8 – 50 degree motorised zoom with sophisticated optics that enable it to be used for many different styles of lighting – from a wide wash to a PC beam – with smooth, silent pan/tilt.
DTS's Jack Spot with also be highlighted - a compact light weight moving head - with a wide-excursion motorised zoom, making it ideal for a variety of uses from creating long-throw projections to washing large areas, spaces, cycs and walls. It is aimed at all professional lighting markets, and is specifically targeted at rental and staging applications.
From DTS's Delta range of LED projectors, Lightfactor will show the Delta 8 and 10 Flood units, both of which are self-contained, high-output LED projectors, robustly built for rental and installation markets that demand intense and near-continuous use. The units are available with various interchangeable lens sets giving different fixed beam angles and maximum flexibility.
Also new from DTS is the Scena 150 LED Fresnel, a 120W white LED luminaire available with PC of fresnel lenses and outputting the equivalent to a 500W traditional fresnel source at 2600°K. The fixture is fully dimmable and features include a remote motorised zoom. Benefits include longevity of the lightsource, and all the standard accessories like barn doors are available.
Lightfactor will show examples from Italian theatrical specialist LDR's comprehensive ranges of theatrical fresnels, profiles, PC fixtures and follow spots. Highlighted will be the new Alba LED profile range which comes in a variety of lens and colour temperature options, offering all the low power consumption, less maintenance and long life advantages of LED lightsources and good engineering.
Also from LDR will be the latest Canto 200th Mk2 (tungsten halogen) and Canto 250HR Mk2 ceramic (discharge) follow spots. LDR products are known for their quality, style and competitive pricing.
Innovative examples from UK architectural LED manufacturer Cogent will include a selection of the latest LED fittings – whites, variable whites, RGB, RGBA, RGBW and colour changing units, plus a selection of drivers including mains dimmable.
Lightfactor's sales team will be led by Peter Coles who comments "PLASA Focus is an excellent regional show with its own ambience and vibe. It is an ideal forum for meeting people and networking in a relaxed and un-stressed environment, and a great opportunity to test the water with both new and established products".
Contact
Louise Stickland +44 (0)1865 202679 +44 (0)7831 329888
E-mail:louise@loosplat.com
Web Site:www.lightfactor.co.uk