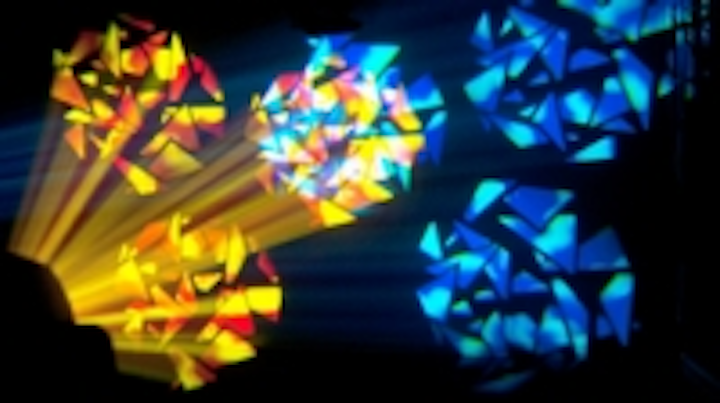 Date Announced: 05 Apr 2012
Sunrise, Fla. – CHAUVET®, a leading manufacturer of professional lighting, announces the Q-Spot™ 560-LED—the brightest moving yoke spot in the Q-Series™. Featuring a lighter-than-average weight for its class, the feature-rich Q-Spot™ 560-LED is a superb addition to any corporate rental house. Designed with the installation market in mind, Q-Spot™ 560-LED carries an ETLc certification and delivers bright, even output for concerts, club, retail or hospitality environments.
Powered by three 60-watt white LEDs, Q-Spot™ 560-LED easily cuts through other lighting and is capable of stunning projections due to its gobos and three-facet rotating prism. Q-Spot™ 560-LED includes eight colors plus white and two gobo wheels: one with six rotating slot-n-lock gobos and one with seven static gobos. The motorized iris, shutter/strobe and focus provide excellent light control, while the move-in-black feature allows for precise programming. Q-Spot™ 560-LED also has 13 or 17 channels of control and 3- and 5-pin DMX connections. Additionally, its convenient built-in sound-activated and auto programs save time when programming.
Contact
www.chauvetlighting.com sales@chauvetlighting.com 800.762.1084
E-mail:sales@chauvetlighting.com
Web Site:www.chauvetpro.com