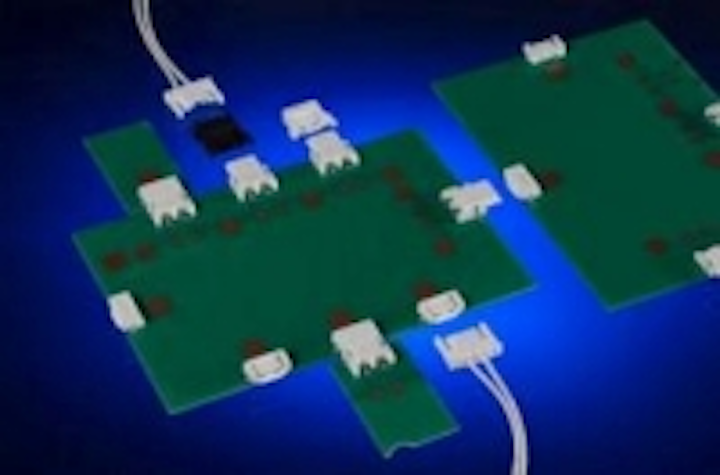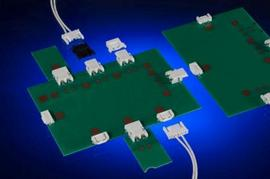 Date Announced: 26 Apr 2012
Walldorf, Germany – Molex Incorporated has introduced the Flexi-Mate™ Connector System for LED lighting applications. Designed to address the lighting needs of luminaire manufacturers, particularly luminaires intended for the office environment, the Molex Flexi-Mate Connector System provides a full range of both board-to-board and wire-to-board connectivity.
"The industry trend towards the use of LEDs in office lighting is driving demand for next-generation low profile and compact connector innovations. The Flexi-Mate Connector System offers luminaire manufacturers a total complement of configurations for optimal system reliability, ease of assembly and design flexibility," states Matthijs Peters, European Industry Manager Lighting, Molex.
Currently available in a standard two-circuit design, the Flexi-Mate Connector System's key features include a dual-contact terminal design for secure electrical contact and robust, space-saving positive side locks for wire-to-board connectors. A mating guide on PCB versions facilitates smooth mating and protects terminals during mating and unmating. The Flexi-Mate System is available in low halogen and non-low-halogen material to meet various environmental and market requirements.
Molex offers luminaire manufacturers and their suppliers a wide range of innovative products and extensive research and development capabilities, including rapid prototyping and high volume production support. For more technical information about Molex Flexi-Mate products, please visit: www.molex.com/link/fleximate.html. To receive information on other Molex products and industry solutions, please sign up for our e-nouncement newsletter at www.molex.com/link/register/.
About Molex Incorporated
Providing more than connectors, Molex delivers complete interconnect solutions for a number of markets including data communications, telecommunications, consumer electronics, industrial, automotive, medical, military, lighting and solar. Established in 1938, the company operates 40 manufacturing locations in 16 countries. The Molex website is www.molex.com. Follow us at www.twitter.com/molexconnectors, watch our videos at www.youtube.com/molexconnectors, connect with us at www.facebook.com/molexconnectors and read our blog at www.connector.com.
Contact
Dulcie Elliot, Technical Publicity Tel: +44 (0)1582 390983 Mobile: +44 (0)791 2307170
E-mail:delliot@technical-group.com
Web Site:www.molex.com