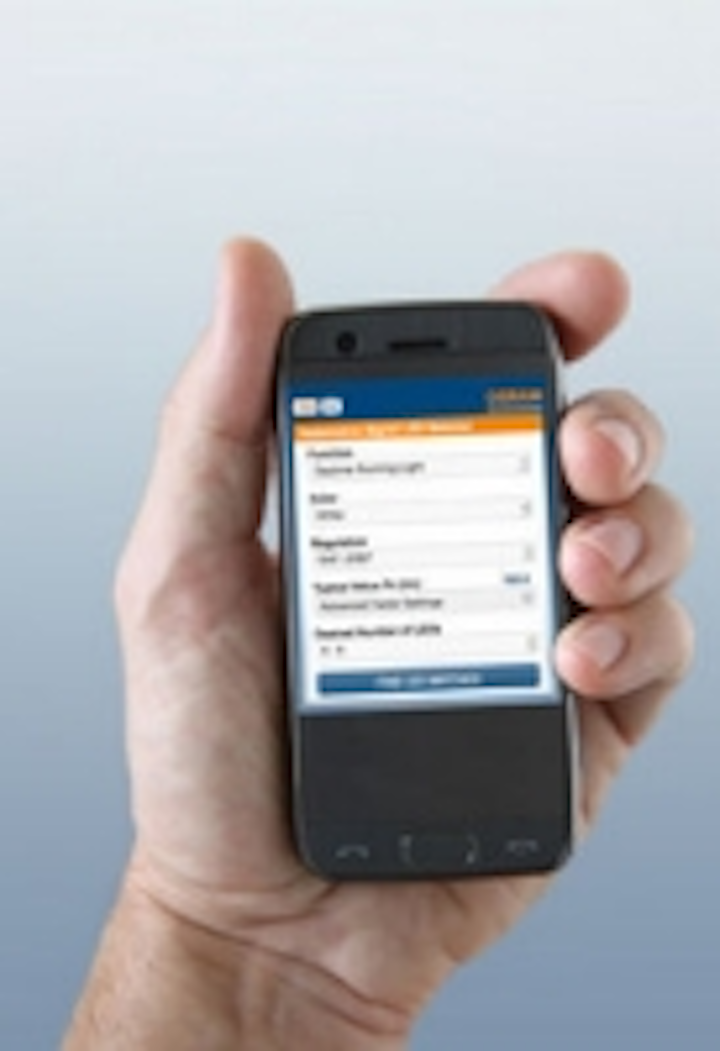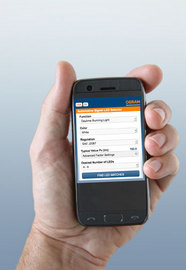 Date Announced: 30 Apr 2012
Now engineers can select the best LED for their automotive exterior lighting applications right on their smart phone
Osram has built a new web-based smart phone app for designers of exterior automotive lighting called the Automotive Signal LED Selector. Available for the iPhone, Android or Blackberry OS, or any device with a web browser, this new tool provides lighting designers and engineers with a mobile, convenient and easy-to-use tool to select the correct LEDs for their applications.
This new tool enables designers and engineers to quickly and easily select LEDs by function, color, regulatory requirements, luminosity and the number of LEDs required. "As demand for LEDs in exterior signal and forward lighting increases, we saw the need for a portable tool that enables simplified calculations for function-specific LED selection," said Mike Godwin, Director, Visible LEDs, for Osram Opto Semiconductors, Inc. "The Automotive Signal LED Selector is a mobile extension of Osram's extensive know-how in automotive LED selection offering access to the latest advances in LED technology."
Applications in the tool include CHMSL (Center High Mounted Stop Lamps), Daytime Running Lights , Front Fog/Park/Position/Turn lights, High/Low Beams, Rear Fog/Park/Position/Stop/Turn lights, Reverse, and Side Marker/Turn indicators.
"Utilization of this new application tool in communication with an Osram sales and application engineer will enable the most suitable LED selection for emerging LED automotive lighting design concepts," added Godwin.
To use the new Automotive Signal LED Selector, click on the link below, which will automatically open the default browser on your phone; or you can cut and paste the link into the browser of your choice:
http://apps.osram-os.com/ledselector/
Picture: Osram
The new Automotive Signal LED Selector from Osram Opto Semiconductors allows engineers to select the best LED for their automotive exterior lighting applications right on their smart phone.
http://www.osram-os.com/press
ABOUT OSRAM OPTO SEMICONDUCTORS
OSRAM AG, a wholly owned subsidiary of Siemens, is one of the two leading lighting manufacturers in the world. Its subsidiary, OSRAM Opto Semiconductors GmbH in Regensburg (Germany), offers its customers solutions based on semiconductor technology for lighting, sensor and visualization applications. OSRAM Opto Semiconductors has production sites in Regensburg (Germany) and Penang (Malaysia). Its headquarters for North America is in Sunnyvale (USA). Its headquarters for the Asia region is in Hong Kong. OSRAM Opto Semiconductors also has sales offices throughout the world. For more information, go to www.osram-os.com.
Contact
Kate Cleveland Tel. 248-684-1476 Fax 248-596-0395
E-mail:kate.cleveland@osram-os.com
Web Site:www.osram-os.com