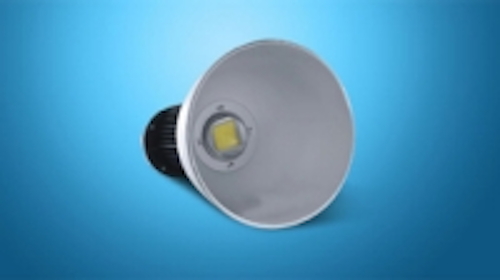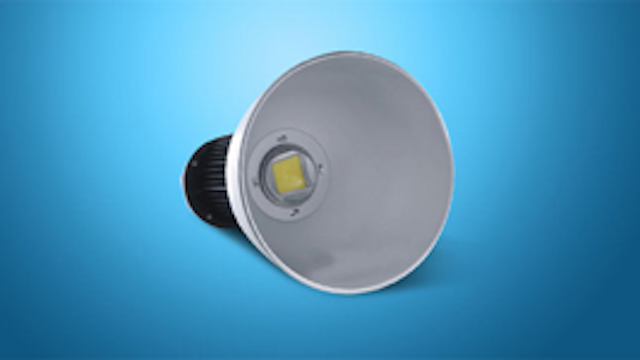 Date Announced: 20 Jul 2012
Recently, Zhongtian Lighting released its new product [ZT-HB-1-80W-Led Bay Light]. This model's performance is more excellent than previous models. Its light source is the LED white light with higher brightness and the shell is aluminum alloy (other materials can be used according to the customers' requirement). The combination of heat conduction of copper and the heat dissipation of alloy enables this model to dissipate heat perfectly. Its appearance also can be changed depending on the demands of customers. The technical specification of this LED bay light is presented as follow:
Model: ZT-HB-1-80W
Shade dimension: D240*H240mm
Rated power: 40w
Lamp beads: 1 piece
Housing material: PC
Input voltage: 85-264VAC/DC,50-60Hz
Net weight: 5.2kg
Luminous flux: 6805lm (warm white), 7605lm&7440lm ( neutral white & cool white)
Color rendering index: 75±5Ra
Color: Warm white/White/Cool white
Color temperature: (3000K-3500K),(4000K-4500K), (5500K-6500K)
Working temperature: -40℃ - 55 ℃
Luminous efficiency: >70lm/w
Except these technical specifications, the LED bay light has some merits. It has the excellent explosion-proof performance, which allows it to be safely used in a variety of flammable and explosive places. Zhongtian Lighting adopts the brand chip to make its lamp beads and optimize the encapsulation structure, so as to gain the low attenuation, high efficiency and long service lifespan.
With the strong and advanced technology, Zhongtian Lighting produces its own powers supplies, making it possible to ensure the quality of the bay light. In addition, it can't corrode and rust even used under the humid and high temperature condition, because this bay light employs the light alloy with special surface coating and seal. Furthermore, the special lens makes it be used in different lighting occasions. At last, due to the angular locking device, the position of LED bay lights can't be changed even working in the vibration condition for a long time.
Zhongtian Lighting is trying their best to offer the better products to the customers and they are improving their innovation capacity continuously. Please view more details at http://www.ztlights.com/Led-bay-light.html
Contact
Tell: +86-755-27798801, +86-400-6996-116 Address:No. 9, Xiaweiyuan Industrial Zone, Gushu 2nd Road, Xixiang Town, Bao'an District Shenzhen GuangDong
E-mail:elina@ztlights.com
Web Site:www.ztlights.com