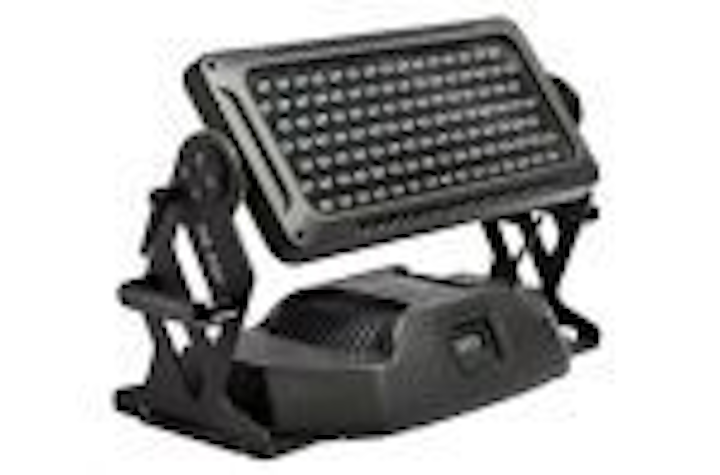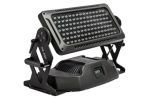 Date Announced: 12 Jul 2012
Articulight, Inc., based in Fair Lawn, New Jersey, has intensified its penetration of the architectural lighting market with the release of the SPECTACOLOUR 8800 and SPECTACOLOUR 8802 high power LED color changers, with an outdoor IP67 rating and with the added possibility of wireless DMX control. Both models also feature RGB color mixing with automatic environmental brightness adjustment. The range has already obtained an exterior design patent.
The SPECTACOLOUR 8800 features 108 3W LEDs (27 each RGBW), linear color temperature correction, a power draw of 350W at 220V and LED lifetime of 50,000 hours. Other features include 0-100% linear adjustable dimmer; 0-20 fps strobe; field angle of 28° (with optional 26° and 56°) and beam angle of 14° (with optional 8° and 45°); and DMX512 control, with 16 recallable preset and 16 user memories. The DMX mode, setting status, operation mode and user's memory data can be transmitted by synchronous control.
Other functions include control board temperature display, fixture service time display and timer control. Standard accessories include barn doors, clamps and a safety cord. The SPECTACOLOUR 8800 is housed in cast aluminum, measures 706mm x 293mm x 339mm (27.80" X 11.54" X 13.35") and weighs 17 kgs (37.4 lbs.).
The SPECTACOLOUR 8802 resembles the SPECTACOLOUR 8800 but has two stacked "heads," for a total of 216 3W LEDs (54 each RGBW), doubling the power rating. Its lens angle is 14° (field angle 32°). The SPECTACOLOUR 8802 measures 726mm x 513mm x 666mm (28.58" X 20.39" X 26.22") and weighs 27 kgs (59.4 lbs).
Contact
Articulight
E-mail:info@articulight.com
Web Site:www.articulight.com