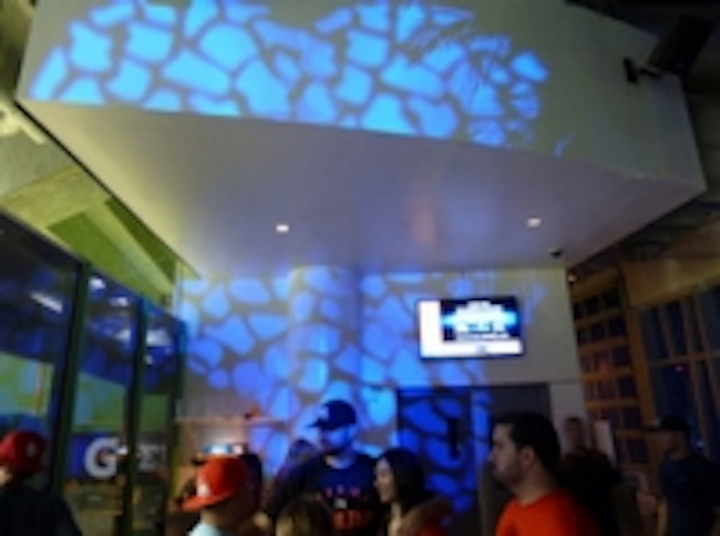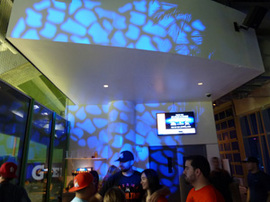 Date Announced: 13 Jul 2012
MIAMI, Fla.—Located at the new Marlins Park, The Clevelander, an innovative version of The Clevelander South Beach, utilizes nine CHAUVET® Professional moving heads to bring a taste of South Beach to the ballpark.
The venue allows for approximately 250 guests to access field level seats, while also providing a full bar, pool and live DJ set featuring professional dancers and body painting.
Tasked with lighting The Clevelander, Louie Uribe identified the back walls as canvases to create wall art on. At first, he selected nine CHAUVET® Professional Q-Spot™ 260-LED moving heads "to experiment with because of their affordability, but we really love them," Uribe says.
He plans to implement more CHAUVET® Professional Q-Spot™ 260-LED moving heads at the Marlins Park location as well as The Clevelander South Beach location. "There are a lot of new fixtures out there, but CHAUVET® is head on with today's competition," Uribe says. "CHAUVET® has made it happen for us; their pricing is on ball."
Contact
800.762.1084
E-mail:sales@chauvetlighting.com
Web Site:www.chauvetpro.com