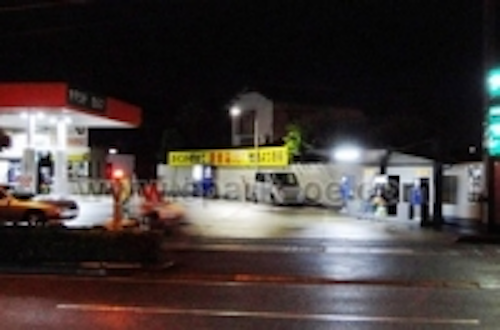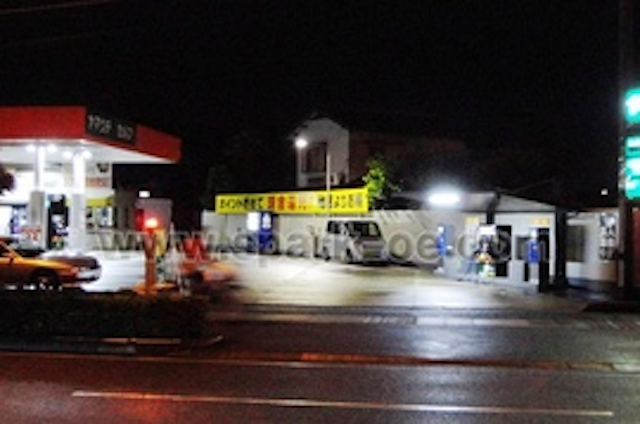 Date Announced: 06 Jul 2012
In the Middle of June, our SPL-48 was intalled at one of the gas station in Tokyo. This project was finished directly by our Japan customer. The traditional lamp information and installation situations are as below:
1. 250W mercury lamp;
2. 5.7-6.2m lamp pole;
3. Gas station.
Now, using Spark SPL-48, the lamp total power is 55W, 5400lm, 135*65 degree beam angle.
Our customer feedback to us, the ending customer was very happy to see the change of light intensity and uniformity.
In addition, our customer told to us: they very satisfied with our quality after checking the sample, and they promised to purchase more LED lighting from us soon.
Here we would like to share the main spec and advantage for our 4*6 module series streetlight briefly.
• More than 70% energy saving
• 4x6 LED module design, convenient for maintenance
• Original American CREE LED or Philips Lumileds LED used
• Universal input voltage: AC 85-264V/277V
• Light control and time-phase dimming, saving further energy
• High quality power supply, reliable and stable
• Automatically reduce current against overheating temperature
• Unique optical design & rectangular beam, suitable for roadway illumination
• Several beam angle for option: 120*60, 135*65, 140*65; polarized or non-polarized for each options.
For over twelve years experience, as the new type of environmentally friendly products, Spark lighting have achieved great reputation and confidence from our customers. We are always keeping committed to providing our best service and developing wider range of LED lighting products. Waiting for your detail requirements for all kinds of products.
Contact
Keziah Song General Manager Tel: (86 755) 8390 4366 Fax: (86 755) 8390 4766
E-mail:sales@spark-oe.com
Web Site:www.spark-oe.com