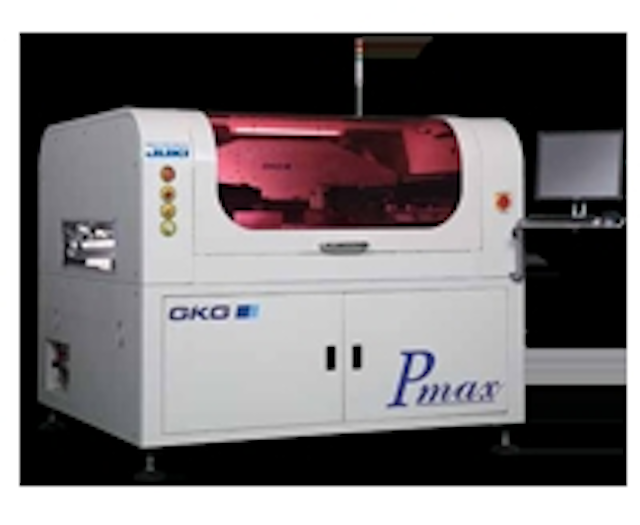 Date Announced: 09 Jul 2012
MORRISVILLE, NC - Juki Automation Systems, a world-leading provider of automated assembly products and systems and part of Juki Corporation, announces that PRUF LED selected its JX-100LED and PMAX II to assist with the manufacture of a broad spectrum of LED lighting panels, including the only 4x2' panels produced in the United States. Both systems were installed at PRUF LED's new cutting-edge, fully automated SMT production facility in Robinson, Texas.
Southwest Systems Technology, Inc. spent the past two years helping to develop the SMT production facility. The facility manufactures PRUF LED lighting built to withstand extreme temperatures and magnetic environments. Additionally, the lighting provides a substantial energy cost savings with an average consumption of 50 percent less than traditional lighting.
When indexed three times, the JX-100LED Compact LED Assembly System from Juki can seamlessly support 48" long boards, making it the "must have" machine for low-cost, high-speed LED tube production. Additionally, the new PMAX II Large Format Fully Automatic Screen Printer supports board lengths up to 48", using a patented mathematical calculating algorithm to ensure the machine's high-accuracy print alignment that easily achieves 01005 (0402 metric) printing.
PRUF LED, headquartered in Robinson, Texas, is a privately owned American LED lighting manufacturer and distributor with an innovative showroom and state-of-the-art research & development lab providing turnkey solutions to the retrofit and new construction markets with more than 300 LED products. PRUF LED provides LED lights to government agencies, schools, the commercial, industrial and residential markets. For more information, visit www.prufled.com.
###
Juki, a global leader in high-speed SMT Assembly equipment, has shipped more than 25,000 machines worldwide since 1987. Juki has built its global image with a combination of top-quality and high-reliability machines with a reputation for world-class service and support that result in the lowest production costs for its customers. The pioneer of the modular assembly system in 1993, Juki offers flexible solutions designed for both high-volume and high mix environments.
Additionally, Juki Americas offers selective solder and stamp soldering machines backed by the largest field service group in the industry. They recently introduced a complete line solution to include screen printers, reflow ovens and wave solder systems.
For more information, visit www.jukiamericas.com.
Contact
Geron Ryden Juki Automation Systems 507 Airport Blvd. Morrisville, NC 27560 919-460-0111 x130
E-mail:gryden@jas-smt.com
Web Site:www.jukiamericas.com