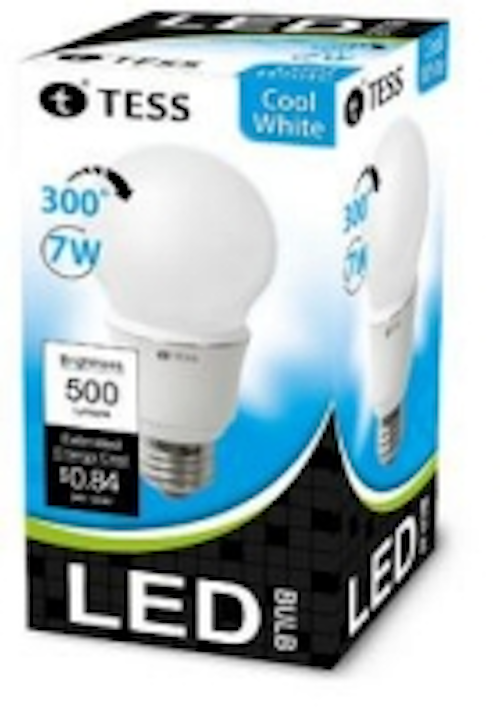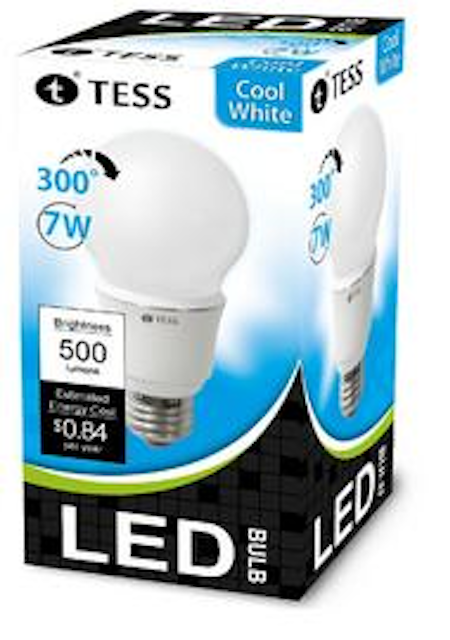 Date Announced: 08 Oct 2012
LED lighting leading brand TESS (Top Energy Saving System) is going to celebrate its 5th anniversary, in order to reward the customers by supporting TESS for years, TESS offers 10W 800lm Omni-directional LED Bulb with MSRP US$11.9+.
Keep providing LED lighting products into market for environmental protection and energy saving is our mission. TESS LED Bulb is 100% made in Taiwan. As TESS core competence is innovation, quality and customer satisfaction, the spec of TESS 10W 800lm Omni-directional LED Bulb is competitive compared to other lighting brands, the special offer MSRP US$11.9+ will be a big shock to lighting retail market - good quality/spec but competitive price.
TESS leads the trend of lighting market to meet the satisfaction of customer. For celebrating the coming 5th anniversary, TESS announces the special offer US$ 11.9+ for 10W 800lm (Warm White) Omni-directional LED Bulb to lighting market. Limited quantity, Special Offer! Call us now.
Product Information
10W 800lm Omni-directional LED Bulb(Non-Dimmable)
Voltage Range - AC100-240V
Frequency Range - 50Hz / 60Hz
Power Consumption - 10W
Lighting - Warm White
Color Temperature - 3000°K
Lumen Output - 800lm
Beam Angle - 300°
Contact
Jilly Sun Sales Manager Phone: +886-2-22997688 #322
E-mail:jilly.sun@tesscop.com
Web Site:www.tesscop.com/newsDetail.asp?id=13