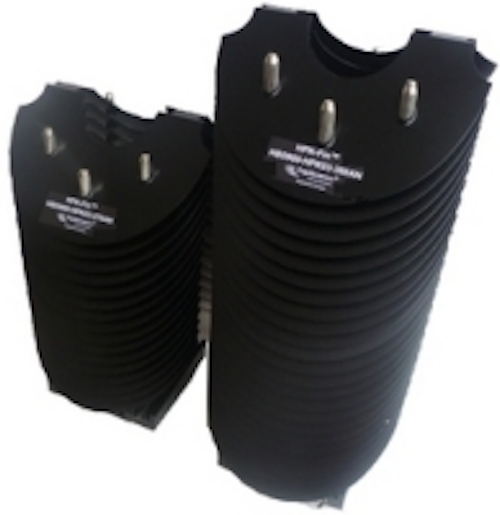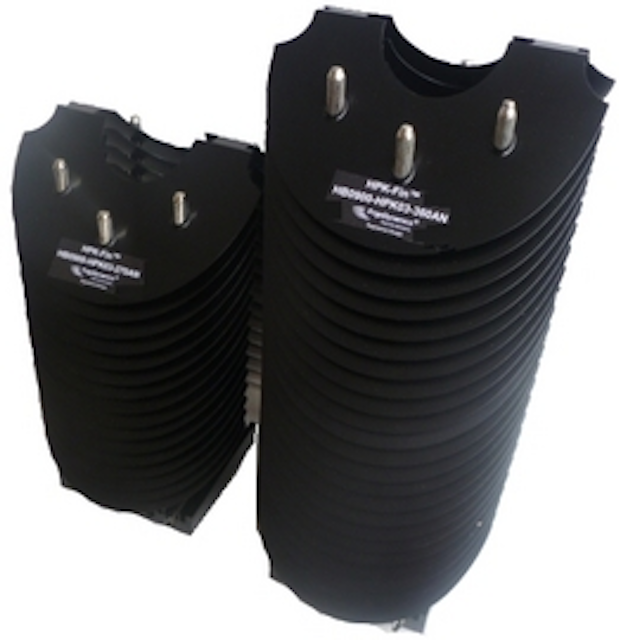 Date Announced: 16 Oct 2012
FrigoDynamics® pioneers lightweight innovative coolers for High Bay LED lighting systems. The HB HPK-Fin™ coolers are 2-phase heat exchangers allowing high levels of power dissipation with zero power consumption. The coolers have a unique, patented design utilizing the chimney effect thus maximizing the cooling performance. They are lightweight, compact, silent, easy to install, have no operating costs and have no lifetime issues. They offer a passive environmentally friendly solution with no CO2 emissions.
"We have done extensive research into the High Bay LED market and believe that our new HB HPK-Fin™ coolers are able to overcome the difficulties that High Bay manufacturers currently face" commented Hans Kunstwadl, Frigodynamics Managing Director. "Our coolers are ideal for installations with high ceilings, typically found in warehouses, factories, large retail stores and sports facilities. Our advanced technology ensures that a lightweight solution is achievable and that we are able to cool applications up to 250W (DT50K).
About FrigoDynamics®
FrigoDynamics® is a leading thermal solutions provider specialising in the Solid State Light Emitting Diode Market. We provide standard and custom designed solutions. We have a team of experts in the field of 2-Phase heat transfer and other cooling technologies with vast experience in development, design, production and marketing of application specific thermal solutions. We strive to achieve the benefit of innovation by challenging prior assumptions and eliminating historical limitations. Our goal is to provide environmentally friendly and easy to use solutions cost effectively and challenge preconceptions by providing thermally sound designs. FrigoDynamics® has capabilities in the United Kingdom, Germany and China. For more information on our range of products please visit our website: www.frigodynamics.com
Contact
Nikki Morgan Director of Marketing FrigoDynamics GmbH
E-mail:n.morgan@frigodynamics.com
Web Site:www.frigodynamics.com