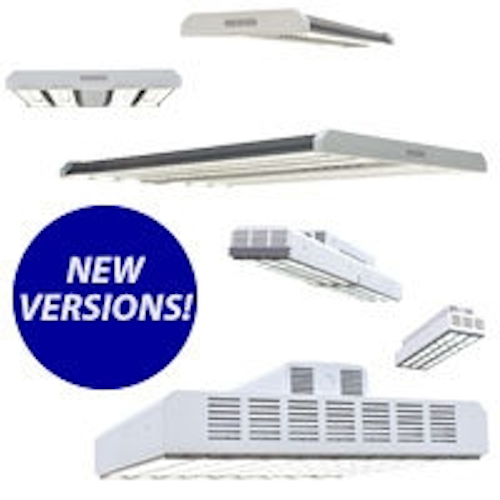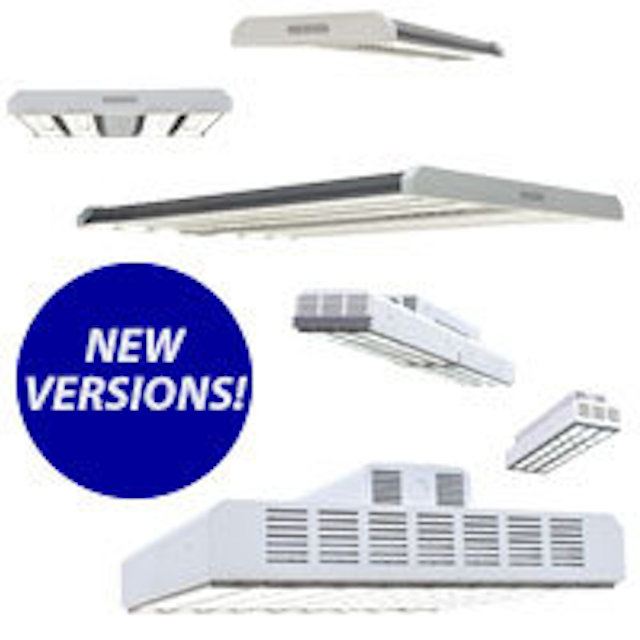 Date Announced: 02 Oct 2012
Lusio Commercial & Industrial Lighting, a leading provider of innovative LED lighting solutions, today announced the availability of Lusio Essentials Bay Series™ v1.1 and Lusio Pro-Optics Series v3.0. Both product lines include a number of new enhancements and models, as well as options that continue to offer industry leadership in lumens-per-dollar performance and short payback periods.
Designed for 1-to-1 replacements of traditional lighting fixtures and cost conscious applications, the Lusio Essentials Bay Series includes models that use up to 60% less energy than traditional metal halide and fluorescent fixtures while delivering high lumens and high efficacies. Available in six different models that deliver from approximately 6,000 to 36,000 lumens and efficacies of 92 to 103 lumens per watt, Lusio Essentials Bay Series fixtures are fully controllable and dimmable with broad, agnostic support of energy saving building and third party daylighting and occupancy sensing control systems. With paybacks in as little as two years, little to no maintenance requirements and long lifetimes, the Lusio Essentials Bay Series is the most cost effective solution for one-for-one replacement of fluorescent and HID fixtures.
Engineered to deliver unparalleled optical performance at varied mounting heights, the Lusio Pro-Optics Series is built for challenging lighting applications including dry, damp and wet environments from cold-storage to high-ambient installations. Five light distributions (high bay, high bay narrow, low bay medium, low bay wide, or aisle lighter) provide project specific optics with superior glare control in mounting heights from 10-60 feet while maximizing light output and efficiency. In addition to a variety of models and mounting methods, Lusio Pro-Optics is available in several CCT/CRI configurations to meet lighting applications ranging from showrooms, data rooms, manufacturing, convention centers to open air environments such as aircraft hangers. All Lusio Pro-Optics fixtures are built with premium LEDs, aluminum thermal management materials and optical grade lenses with options for enclosed or sealed fixture applications.
By providing quality construction, versatility, and an industry leading 7-year warranty on all its fixtures, Lusio applications have expanded worldwide to include installations such as Castrucci Ford (Cincinnati, OH), Bethel University (McKenzie, TN), National Sports Center (Minneapolis, MN), Qatar National Convention Centre (Doha, Qatar), Water Works (Cincinnati, OH), and CED Warehouse (Salt Lake City, UT).
About Lusio Commercial & Industrial Lighting
Lusio Commercial & Industrial Lighting is an industry leading lighting manufacturer focused on developing innovative fixtures through a comprehensive team of electrical, mechanical, opto-mechanical and architectural engineers. Lusio's flourishing success is attributable to its commitment of extensive testing and compliance certifications, exclusive utilization of IES LM-80 approved LEDs from major LED providers and dedication to manufacturing its fixtures in the USA.
Learn more about Lusio Commercial & Industrial Lighting and its energy-efficient lighting solutions at http://www.LusioLighting.com. Lusio is a worldwide brand and registered trademark of LightWild.
Contact
Sheila Rodriguez Lusio Commercial & Industrial Lighting
E-mail:srodriguez@lightwild.com
Web Site:www.lusiolighting.com