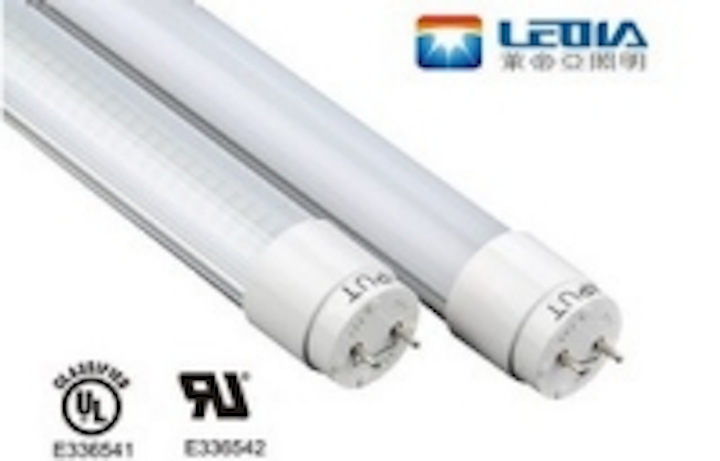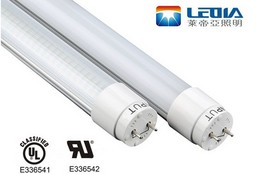 Date Announced: 19 Dec 2012
After the upgrade on the GI UL LED tube, LEDIA lighting just launched its GII (second generation) UL listed T8 LED tubes with an decent efficacy of 110lm/w. With its high performance, LEDIA's GII UL LED tube can be a perfect replacement for traditional fluorescent tubes used as residential lightings and especially commercial lightings like in the offices, banks, hospital, warehouses and packing lots, ect.
LEDIA's GII UL LED tubes offer a full solution package for the retrofit, with four lengths including 2ft (9W), 3ft(13W), 4ft(18W) and 5ft(22W). Featuring its power factory over 0.95 and THD lower than 20%, our 4ft 18W GII UL LED tube can help to save over 50% energy and last for over 50,000hours life span.
Favorable feedbacks have been forwarded from customers after their test on LEDIA's GII UL LED tubes. According to our sales record in US in recent two years, we see an explosive market growth for the LED tubes especially this year and the market shows an exciting fast-growing potential in the coming years. So we are keen to seeing an fast penetration for LEDIA's GII UL LED tubes into the US market.
About GZ Ledia Lighting Tech Co., Ltd.
LEDIA Lighting is a professional market-leading innovator and manufacturer of indoor LED lightings and has been constantly developing to offer customers original and high performance, energy-efficient LED lightings to meet their varying demand in general illumination.
LEDIA's product range includes: LED tubes (with UL certification, TUV certification), LED downlights, LED bulb, LED spotlight, LED PAR lights, LED pendant lights, LED strip lights, LED panel lights,ect.
Contact
Darren Chan Ledia Lighting Tech Co., Ltd
E-mail:darren@ledialighting.com
Web Site:www.ledialighting.com