Spark's high-bay light shines in 2012 Guangzhou International Light Exhibition
Jun 25th, 2012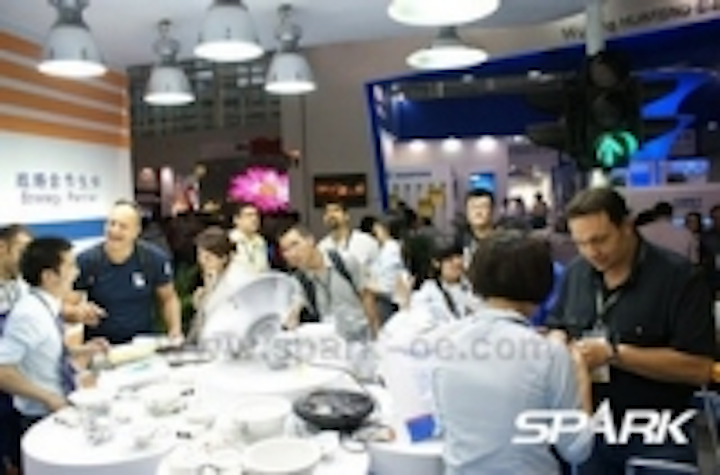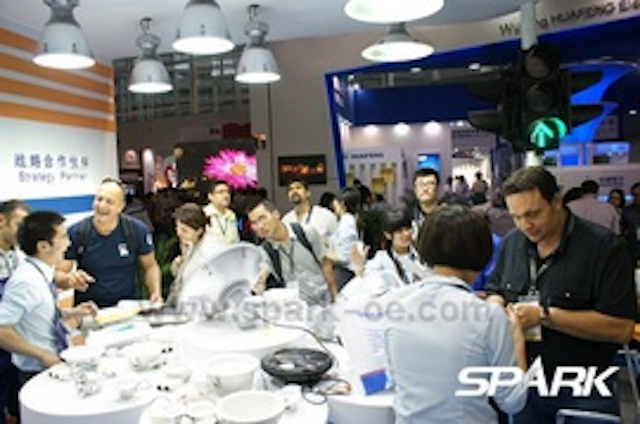 Date Announced: 25 Jun 2012
As the world's biggest and most famous fair, 2012 Guangzhou international light exhibition, among expectation and waiting, finally revealed its mystery veil on 9-12th, June.
For many light enterprises, it is a good opportunity to show their products. Spark, as usual, has attracted the world's attention again with its excellent product and more than 150㎡ stand, especially, LED high bay light. During four day's exhibition, more than 200 customers home and abroad per day, and among them, 90% customers have showed their great interest in Spark's high bay light. Many customers have expressed their will to visit factory for further discussion on their high bay project. There are so many manufactures in the fair, why Spark's high bay light is so popular?
First: 70% energy saving effect compared to traditional light
Second: its unique design and its elegant shape.
Third: excellent heat dissipation because of well-chosen aluminum
Forth: multiple models for your choice. At present, Spark has four models, SPG-90, SPG-120, SPG-160, and SPG-200. Each model has two different beam angle, 80 degree and 115 degree.
Fifth: nanometer layer interior has increased the reflection efficiency and the light efficiency of has reached 85lm/w.
Spark LED high bay lighting adopt original American CREE LED lighting, the efficiency up to 85-90lm/W, has an obvious advantage compared to traditional metal halide lamps and high pressure sodium lamp, energy-saving rate is over 60%. Special surface treatment process, appearance, good heat and corrosion features. The unique light distribution, spot uniformity. Color is good, close to natural light, presents a more real kind color. A variety of light and color optional, to meet the needs of different environments, eliminating the traditional lamp color temperature is high or low due to repressed emotions, visual comfort.
In addition, according to Spark's sales, they are now developing 300w and 400 w high bay and the design will be different from existing model, many customer are very glad to hear this good news and they are expecting Spark's new product can enter into the market as early as possible.
Contact
Keziah Song General Manager Tel: (86 755) 8390 4366 Fax: (86 755) 8390 4766
E-mail:sales@spark-oe.com
Web Site:www.spark-oe.com