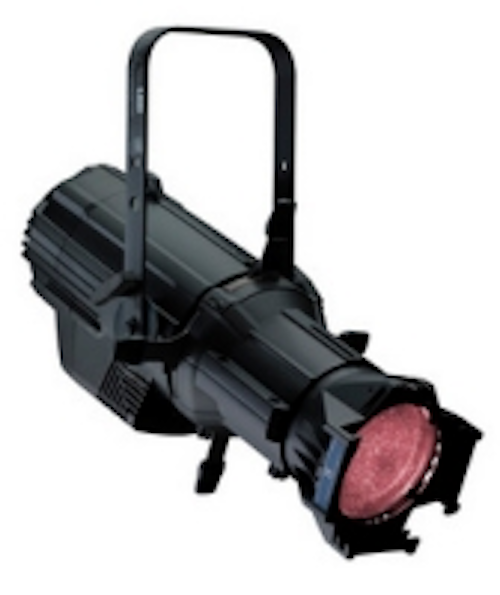 Date Announced: 15 Jun 2012
ETC has won a coveted ABTT 2012 Hook Clamp award for the new ETC Source Four LED spotlight. The unique trophy for 'Lighting Product of the Year' was presented at the ABTT show ceremony on Wednesday, June 13, 2012, in London. The honor closely follows some of the first shipments of the Source Four LED to dealers across the UK and further afield.
The ABTT judges praised the new LED profile spotlight for its "good light output, flat beam, crisp imaging, and the ability to change color. LED profiles have undergone a step change, and this product is a good example of that."
ETC's CEO Fred Foster accepted the prize on behalf of the company, commenting: "We are pleased and excited to have the new ETC Source Four LED recognized by ABTT as the Lighting Product of the Year. We designed our LED spotlight to be a valuable tool that provides sustainable, high-quality light for the theater, broadcast, and event-lighting designers."
ETC staff was busy throughout the two days of the show, demonstrating how well Source Four LED light works alongside other workhorse stage sources, such as incandescent.
Some of the first shipped Source Four LEDs are set to be used by the National Theatre of Scotland at the Edinburgh Festival Fringe.
The Source Four LED combines the advantages of a color-changing LED fixture with the best of the conventional Source Four® spotlight. It is available in three versions: Source Four LED Lustr+™, Source Four LED Daylight™, and Source Four LED Tungsten™. The Lustr+ offers a complete palette of colors, thanks to the Selador® x7 Color System. Meanwhile, the Daylight and the Tungsten produce maximum brightness at the respective warm (3000K) and cool white (5600K) color temperatures. Each offers the same projection-quality beam.
Learn more about the Source Four LED at www.etcconnect.com/products.family.aspx?ID=30031 or all ETC lighting and rigging products at www.etcconnect.com
Contact

E-mail:mail@etcconnect.com
Web Site:www,etcconnect.com