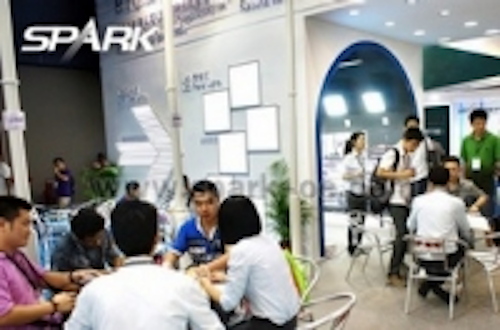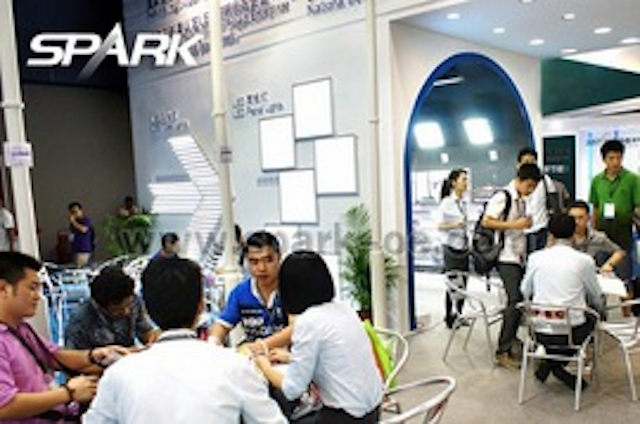 Date Announced: 21 Jun 2012
On June 9th, the 17th Guangzhou International Lighting Exhibition, the biggest lighting event of the year, kicked off at Pazhou Complex, Spark again attracted many visitors with a 156 square-metered booth, well-decorated with its newly-designed and unique LED lighting products.
Among them, Spark's LED tube lights were extremely popular due to their excellent performance and wide range of options. Adopted high brightness Epistar LED, Isolated power supply with high quality component, Spark's LED tube lights are able to maintain outstanding lumen output (Luminous efficacy is up to 100lm/w) and long lifespan (MTBF is more than 50000 hrs). Customer can find nearly all the solutions here for tube light, such as electronic ballast compatible, inductive ballast and starter compatible, one-end dead short circuit, various caps available including rotatable caps and etc. In addition to this, 3-year reliable warranty and full range of certifications including CE, ROHS, EN62471 from TUV and VDE (under process) are of great help to customers for after sale service and quality control.
Many customers especially customers from Europe and Australia were so excited that they bought samples instantly and expected to finalize volume orders in the coming weeks. According to them, the government there is raising the electricity rate, accelerating an overwhelming growth of LED lighting products in market share.
However, what makes spark's LED tube light most outstanding is the typical lumen maintenance, according to the test report by CEPREI(China Electronic Product Reliability and Environmental Testing Research Institute), Spark's LED tube light is able to maintain 92.5% of the original lumen output after 6000 hrs continuous working. And this rate is expected to be 100% in the near future. Thanks to these remarkable achievement, Spark are capable of delivering its tube light to over 150 countries worldwide and awarded as designated OEM supplier for certain world famous lighting giant.
Being the leading manufacturer of LED lighting products in China, Spark never stops striving to be the best in this industry. Our mission is to provide sustainable energy saving products that benefit the public and the environment. And show our customer how they can save money while also doing their part for the environment. For details on energy saving rate and reducing electrical bills, please contact our sales representative now.
Contact
Keziah Song General Manager Tel: (86 755) 8390 4366 Fax: (86 755) 8390 4766
E-mail:sales@spark-oe.com
Web Site:www.spark-oe.com