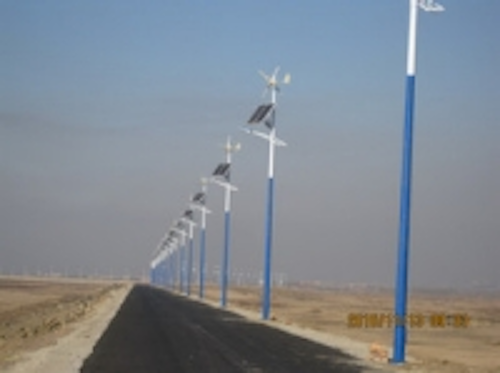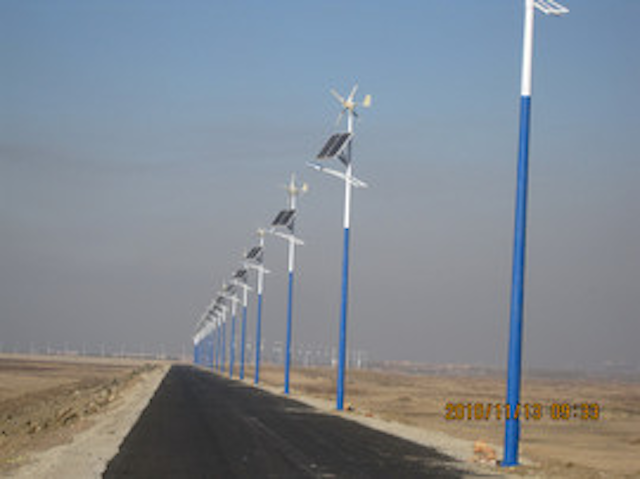 Date Announced: 15 Jun 2012
CLED has been realized that the biggest advantages of solar LED street lights are energy-saving, environmental friendly, long service life and free of maintenance. These advantages will be more obvious in current scare energy situation. So the solar LED street lights are in its full swing.
CLED has a perfect project in Inner Mongolia, China on 1-Dec-2010. Those characteristics and features are:
1,. Advanced encapsulation technology enhanced the lighting quality, with world leading encapsulation technology in the super power module encapsulating. The application of module lighting source in street lamp has eliminated multi-matrix ghost images and blinding glare to relieve visual fatigue;
2. Patented heat dissipation design, expand the life time of the LED chips;
3. Intelligent remote light-control system applicable, saving more energy;
4. No need to use secondary lens light distribution, adopt special light distribution system.
5. Excellent Color Uniformity;
6. No infrared, no ultraviolet, does not attract insets, with excellent environment.
CLED are pursuing " decade for a sword casting" spirit and continuously enhance independent innovation ability and brand influence.
Contact
Fax: +86-769-2307 6156 Mobile Phone: +86 13580782153 Add: 2F, No.1 Building, Science and Technology Industrial Park Court, Songshan Lake, Dongguan City, Guangdong, China
E-mail:olivia@chinahong.org
Web Site:www.chinahong.org