American-made PAR 30 LED light bulb features new chip, low price
Jun 6th, 2012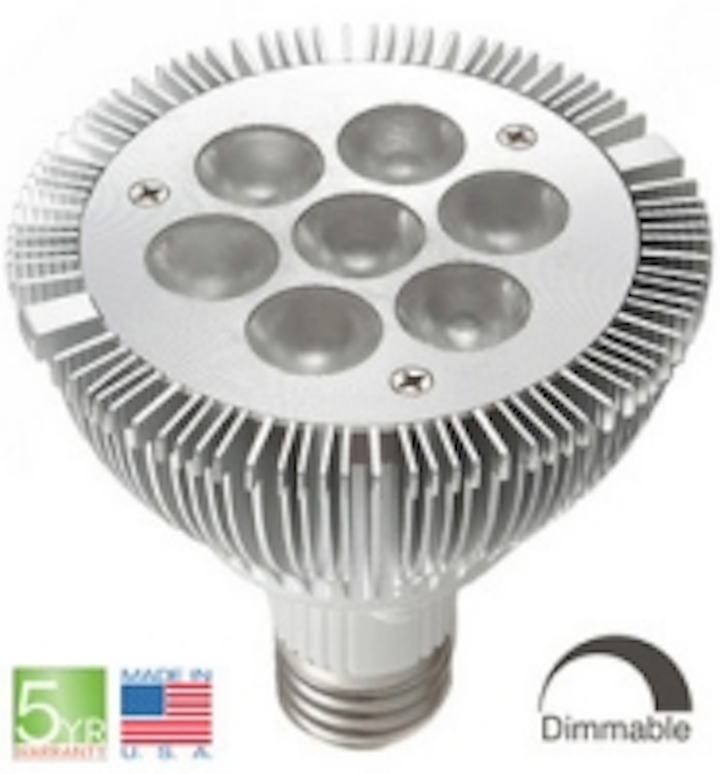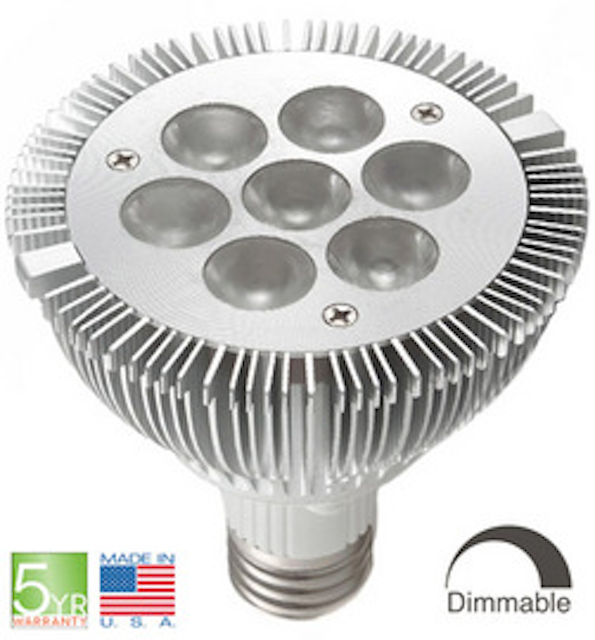 Date Announced: 06 Jun 2012
LED Waves has just introduced the Chicago 2.0 XB-D PAR-30 LED light bulb, a dimmable 8 Watt replacement for a 75 Watt halogen flood light. Designed and built in the USA, this bulb follows the same basic form and function as the company's original LED PAR-30. Both bulbs are LED Lighting Facts Products, performance tested by the US Department of Energy.
While the Chicago 1.0 was made with Cree XLamp XP-G LEDs, the 2.0 features the newest breakthrough in the esteemed brand's line of LEDs designed for directional lighting: the XB-D. This chip boasts the same light quality and efficiency as the XP-G, yet comes with a 50% smaller footprint. This streamlines lamp designs and lowers cost for manufacturers, which is how LED Waves is able to further reduce the price of this American-made PAR-30 LED light bulb.
The Chicago 2.0 also features an aluminum heat sink of the company's own engineering. Its intricate form is manufactured with Computer Numeric Control technology to achieve more surface area for heat dissipation. A custom-designed lightweight aluminum board further supports thermal management.
The Chicago 2.0 is available in beam spreads of 10°, 16°, 36°, and 56° and color temperatures of 3000K, 4000K and 5000K. Free samples of this product are available to lighting specifiers across the USA. Call LED Waves at 1(800)986-0169 to contact a regional sales representative.
This light bulb is an exciting new addition to LED Waves' growing line of products made in the USA. The line includes an LED recessed down light fixture, 2ft and 4ft LED T8 tubes, an LED high bay lamp, and LED MR-16, PAR-20, and PAR-38 light bulbs. Moving forward, the company plans to offer an American-made retrofit replacement for every commercial and residential light.
Contact
1(800)986-0169
E-mail:orders@ledwaves.com
Web Site:LEDWaves.com