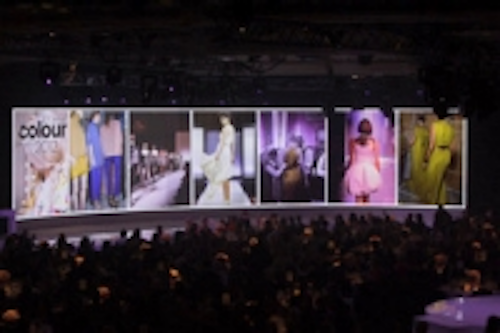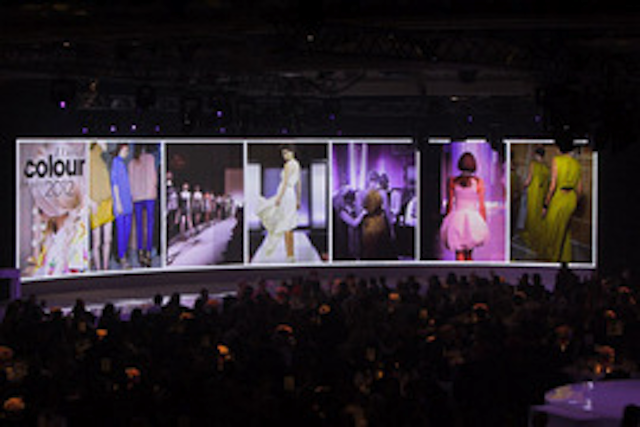 Date Announced: 25 Jun 2012
XL Events helped celebrate some of the very best and most creative hairdressing talent in the UK, supplying LED screens and scenic video, an HD PPU, Catalyst playback and 4 HD cameras for the high profile 2012 L'Oréal Professional Colour Trophy Grand Final.
The event was staged in the Great Room at London's Grosvenor House Hotel in Park Lane. Over 1000 dinner guests enjoyed two high energy catwalk shows - funky 'Rebel London' by Peter Gray and the RUSH Artistic Team's amazingly colourful, animated 'Tryptych', and the presentation of the Finalists Awards.
XL Events' project manager Paul Wood was working for Kate Wright and Lisa Shenton from technical production company Papilo, alongside show designer Bruce French.
XL Events has worked on the L'Oréal Colour Trophy for the last six years. This was its third consecutive year at the prestigious central London location.
French's set design featured a long curved white catwalk that stretched from one side of the room to the other.
On stage right side was a 17 metre wide by 3.5 metre high wall of Pixled F-6 LED screen, gently curving along with the shape of the catwalk.
This provided a dramatic and dynamic backdrop, whilst also ensuring that all in the room could clearly see the numerous VT inserts that ran throughout the evening and were integrated, along with Camera IMAG, with the live presentations.
On stage left were 150 Barco MiStrips, hung in columns of 8 from the roof. Their low res scenic ambience provided an organic and random contrast to the high resolution of the F6.
In addition XL Events supplied two 85 inch plasma screens positioned each side of the room used for camera relay only.
XL Events also provided a four camera HD PPU, consisting of four Sony HXC 100 cameras, and HD Playback from Catalyst Media Servers.
Five Ki-Pro HD Hard drive recorders were used to record all the cameras plus the TX mix.
Contact
Louise Stickland +44 (0)1865 202679 +44 (0)7831 329888
E-mail:louise@loosplat.com
Web Site:www.xlvideo.tv