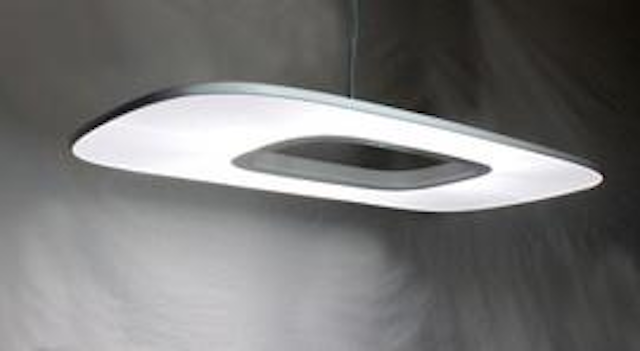 Date Announced: 18 Sep 2012
Aluwave, a leading provider of tailored LED modules and systems, expands its business in LED lighting by signing a contract with D-TEC Lighting Systems (D-TEC). Aluwave will deliver the LED solution to D-TEC's latest fixture, providing ambient light to professional users in clinics with high demands on light quality and color rendering.
"D-TEC has spent a lot of effort to understand our customers' needs. This fixture is designed to secure eye comfort and to improve visual inspection in clinics. It has been very well received when launched on the market. Its ultrathin fitting and the brilliantly shining LED light sets a new standard in lighting for professionals", says Jonas Ternell, CEO at D-TEC.
The new LED-based fixture, launched as Halo on the market, combines the latest available LED-technology with unique requirements on light quality, design and remote control functions.
"Halo is a result of a joint cooperation between Aluwave, D-TEC and industrial designers at Formal Design. The challenge in the project was to create the most shadow-free and high-quality light in a slim design to D-TEC's professional users. We are very happy with the result, a LED based fixture that offers a uniform ambient light easy to dim with a remote control", says Jonas Stålhandske, CEO at Aluwave.
The main target group for Halo is dentists. Their specific challenge is the difference in light in the clinic – the high flux from the operating lamp versus the lower flux in the ambient space where all the tools and equipment are located. In addition, dentists have specific requirements on light intensity, brightness and color rendering. The fixtures should also have low power consumption, remote controls and be easy to clean on a daily basis. This new LED-based fixture, Halo, meets all these requirements efficiently and recreates the natural daylight needed for visual inspection after treatments.
Aluwave has designed the LED-module, software and control system of the fixture and taken part of the joint development project with D-TEC and Formal Design. Now, Aluwave will manufacture the LED-modules and supply LED-modules, drivers and remote controls to D-TEC. Serial production has started and Halo is available on the market from now on.
About Aluwave
Aluwave is a fast-growing company based in Sweden that provides customized LED modules and systems to the lighting industry thanks to its design library and in-house production. The success of the company is a result of its competence in cooling of electronics which is vital to LED systems as the heat tolerance of light emitting diodes is low. Aluwave provides solutions to the market of General lighting, Street lighting, Vehicle lighting and Technical lighting.
Contact
Jonas Stålhandske, CEO, Aluwave +46 70 38 00 838
E-mail:sales@aluwave.com
Web Site:www.aluwave.com