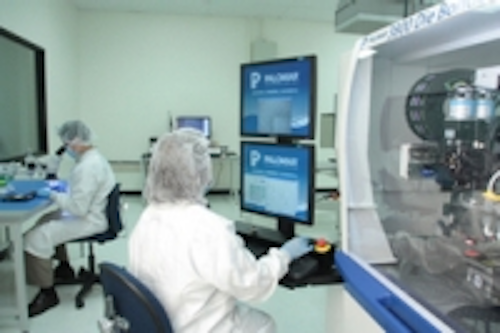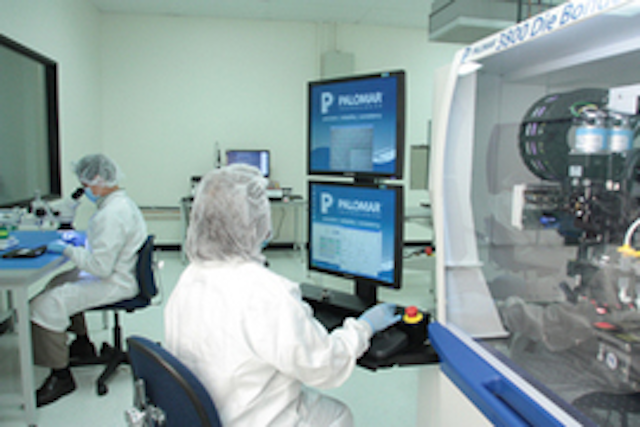 Date Announced: 07 Sep 2012
Palomar Technologies, the world-leading provider of precision microelectronics and optoelectronic packaging systems, today announced that lead engineers will be presenting three highly technical talks at the IMAPS 2012 conference, held September 11-13 at the San Diego Town & Country Convention Center. Palomar Technologies will exhibit in booth #322.
1. High-Reliability Component Attachment Process for <5μm Placement Accuracy
Speaker: Donald J. Beck
2. Mixed Attachment Technology Studies in RF & Optoelectronic Packages Requiring High-Accuracy Placement

Speaker: Daniel D. Evans, Jr.
3. Gold Ball Wire Bonding with Heated Tool for Automotive Microelectronics
Speaker: David J Rasmussen
The complete IMAPS session agenda is available online at http://www.imaps.org/programs/IMAPS2012.pdf.
Palomar Technologies has also collaborated with IMAPS to host an on-demand webcast on "High-Reliability Component Attachment Process for <5um Placement Accuracy". Palomar Technologies Assembly Services general manager originally presented the webcast live in mid-June. The complimentary webcast recording is available at http://www.imaps.org/webcasts/2012may_palomar.htm
Palomar Technologies is accepting meeting requests throughout the duration of IMAPS 2012. Requests may be submitted online at http://www.palomartechnologies.com/contact-us.
Contact
Jessica Sylvester Marketing Communications, Palomar Technologies
E-mail:jsylvester@bonders.com
Web Site:www.palomartechnologies.com