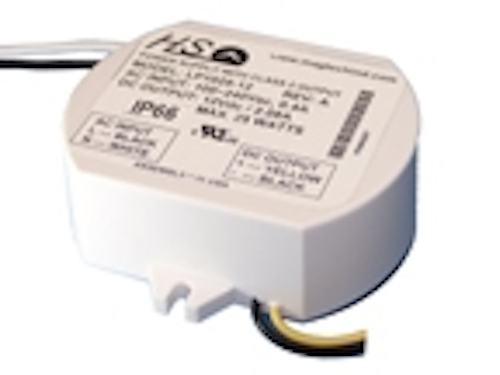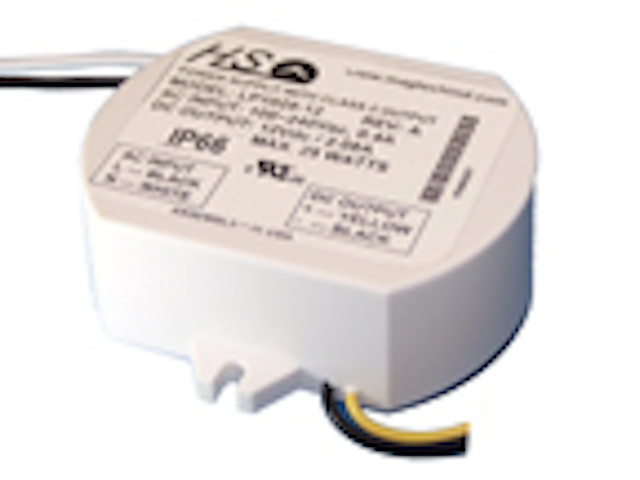 Date Announced: 14 Sep 2012
Las Vegas, Nevada – Magtech Industries introduce two new members in its turbo-boosted LP1025 series.
This highly popular 25-Watts, oval shaped, highly efficient driver has been the favorite product in the industry. It is designed specifically for high power LED applications. Based on customer requirements, Magtech just announce two new members to this family not only with higher forward voltage that meet the industry latest requirements. It also boosted to 30-Watts to support more higher power applications. The LP1025-series came with "constant current" or "constant voltage" modes. The output current are available from 350mA and as high as 2.08 Amps with forward voltage ranged from 8 – 50VDC. The constant voltage version offers voltage ranged from 12-50VDC.
The key features of this series are,
- 100-277VAC/50-60Hz (YES… 277VAC input)
- ELV (Trailing-Edge) dimmable - optional
- Wide range constant current output ranged from 350mA to 2.08Amps (factory adjust only) or constant voltage up to 50VDC output
- Compact Oval shape, 2.36" x 1.02" x 3.15" (WxHxL)
- UL1310 and UL879A Class 2 certified for dry and damp locations
- Full protection increases product reliability
For more information, please visit the website
http://www.magtechind.com/engine/file_writing/file_uploads/CH2U5S78AEhwVK3G.pdf
or contact our application engineer team to answer any of your technical requirements and detailed specifications.
Contact
Magtech Industries Corporation Tel: 702-364-9998 Fax: 702-364-1562
E-mail:csupport@magtechind.com
Web Site:www.magtechind.com