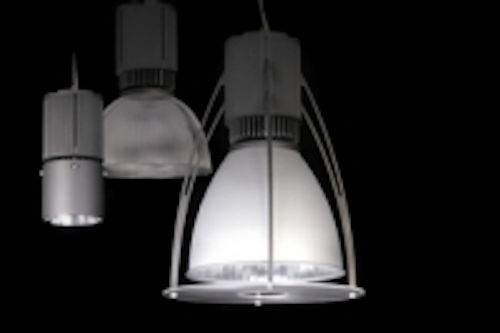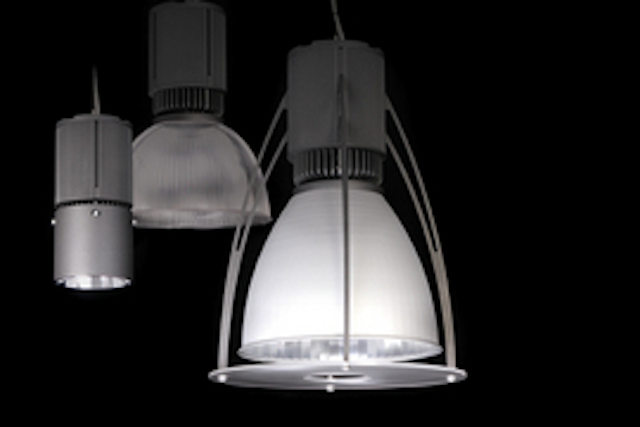 Date Announced: 24 Sep 2012
Montreal, QC – Luminis, a leading independent luminaire manufacturer with a focus for designing innovative, reliable and aesthetically pleasing products, has expanded its LED interior lighting portfolio with the launch of the LED pendant collection. Available in four distinctive luminaire models: Aramis, Prisma, Kronos and Torx, the LED pendant collection offers a wide choice in design and performance.
"We are pleased to introduce a complete family of LED pendant luminaires that rivals conventional light sources in lighting intensity and quality, design, performance and cost." said Nicolas Cohen, president of Luminis.
Designed to last 50,000 hours as a result of an efficient heat dissipating design that ensures low and stable operating temperatures of the LED array, the LED pendant collection is ideally suited for general illumination of offices, retail stores, schools and multi-purpose spaces where efficiency, reliability and aesthetics are paramount. Dimming controls (0-10V), remote emergency battery back-up (120/277V) and a wide range of other optional attachments, lighting controls and accessories are available to personalize each luminaire to meet any lighting requirement.
Available in various intensities ranging from 12W to 56W and delivering 1000 to over 3500 lumens, the LED pendant collection offers the highest efficacy for this product category. A high color-rendering index (CRI) of 97 is available for applications where true color rendition is critical, which is an industry first. Standard model come with 80 CRI and 4000°K color temperature however 3000°K and 3500°K are offered as options.
"Our design approach was to offer a product line for interior spaces where LED can be the primary source for ambient lighting with great efficiency." Cohen said "We have incorporated the industry's best LED to offer a CRI of 97 with red values toping 98 - allowing lighting specifiers to offer outstanding LED quality at an affordable cost."
About Luminis
Luminis designs and manufactures specification grade interior & exterior lighting for a wide range of applications including offices, retails, schools, parks, campuses and urban or commercial developments. Throughout its 30-year history, the company has invested heavily in research and development to produce innovative products that integrate style and technology to deliver high efficiency, performance and durability.
Luminis sells its products predominately in North America through a national network of dedicated independent sales representatives. The company's corporate headquarter is situated in Canada.
More information about Luminis is available at luminis.com.
Contact
Jennifer Martins Luminis Tel: 514-683-3883
E-mail:info@luminis.com
Web Site:www.luminis.com