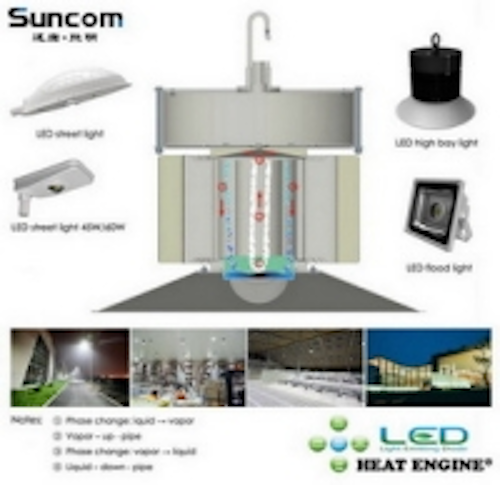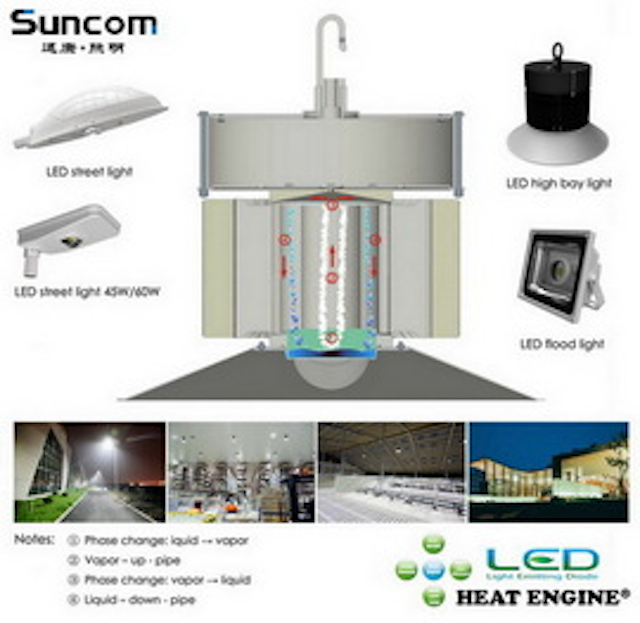 Date Announced: 18 Sep 2012
SUNCOM Lighting is specialized in high power LED lighting, such as LED street light, high bay light and flood light. right now, all our lights are using CITIZEN's integrated COB chips. We create our patented HEAT ENGINE technology for thermal management, that is we integrate heat pipe technology and VC technology into our lamp, and make the housing itself a heat sink, no more heat sink needed inside of housing. So our thermal management is advanced in current market and higher efficient, and then ensure that our lamps have higher efficacy and longer lifespan.
Presented by
Suzhou EIC Electronic Co., Ltd. located in Kunshan, next to Shanghai, was formally registered in February 2011, but its R & D center has been established and operated in 2008. EIC is registered with capital of 10 million US Dollars and has total investment volume of 25 million US Dollars, in which invisible capital takes the share of 4 million US Dollars.
Business Range: LED lighting and related products specialist. EIC specializes in providing R&D, design, manufacture, sales and technical service for LED lighting, high power and efficient heat radiators, carbon nanotubes, surface coating, conductive material and EMI.
EIC has national and international R&D teams (PHD from University of Toronto, Professors from UBC and Shanghai Tech. University)provide technical support for our research, and overcome difficulties such as how to increase high intensive heat flow with low temperature gradient for high power LED lighting in order to keep LED chips in low temperature and enlarge effective thermal dissipation area. EIC also can provide professional and customizable secondary and third light distribution design.
Many 1st Creations.
- First LED street light to use shell itself to achieve heat dissipation instead of requiring finned radiator.
- First to combining calorifics, optics, electrics, intelligent control and aesthetics perfectly and lead the global trend.
- First successfully to keep the cost of high powered LED lights almost the same level with traditional lights.
We sincerely welcome professionals to pay a visit and make cooperation with our company.
Lighting Solutions
We are not only high quality LED light manufacturer, but also have the ability to provide lighting solutions and budget calculation as per customers' requirement. Please contact us for project quotation.
Contact
Roger Lee Sales Engineer︱LED Lighting EIC ELECTRONIC Tel: +86-512-50165957 Fax: +86-512-50165960 Mob: +86-18913251062
E-mail:sa02@eicsun.com
Web Site:www.eicsun.com