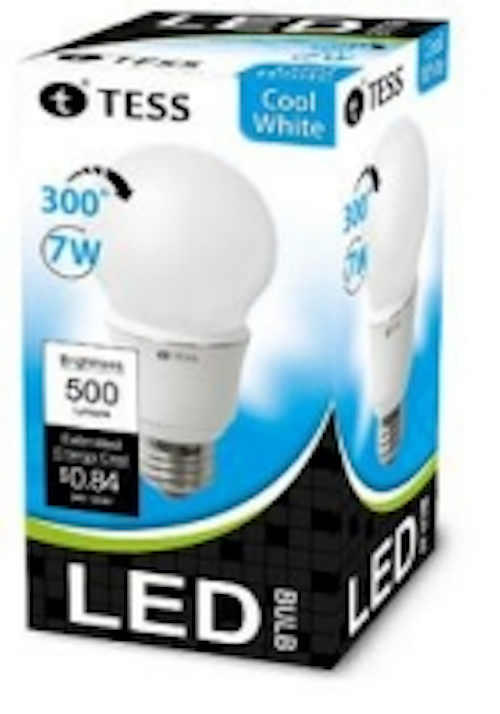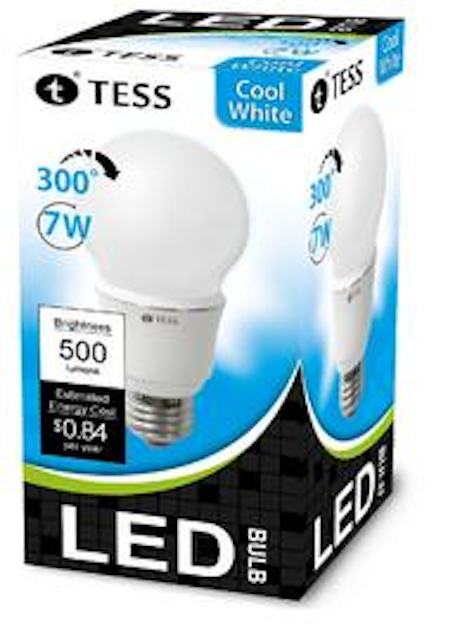 Date Announced: 06 Sep 2012
TESS offers 7W Omni-directional LED Bulb with MSRP US$9.9+
Taiwan / Taipei - As environmental protection consciousness gains ground in the world, Taiwan LED lighting leading brand TESS (Top Energy Saving System) goes with the stream. In order to meet the market demand for LED bulbs and make the product more popular, TESS offers the best deal for 7W Omni-directional LED Bulb in worldwide market with MSRP US$9.9+.
This special program will expire within 1 month (starting 1st of Sept) with limited quantity 50K pcs TESS 7W Omni-Directional LED Bulb in MSRP US$9.9+.
Product Information
Model:T-67022M/T-67022W
Power Range
Voltage Range:100 -240V AC
Frequency Range :50Hz/60Hz
Power Consumption:7W ± 10%
Luminaire Lighting:Cool White/Warm White
Color Temperature:5000°K ± 10%/2700°K ± 10%
Lumen Output:500lm ± 10%/500lm ± 10%
Beam Angle:300° (Typical)
For more information, please directly contact TESS sales rep.
Contact
Jilly Sun Sales Manager Phone: +886-2-22997688 #322
E-mail: jilly.sun@tesscop.com
Web Site:www.tesscop.com/index.asp?lang=1