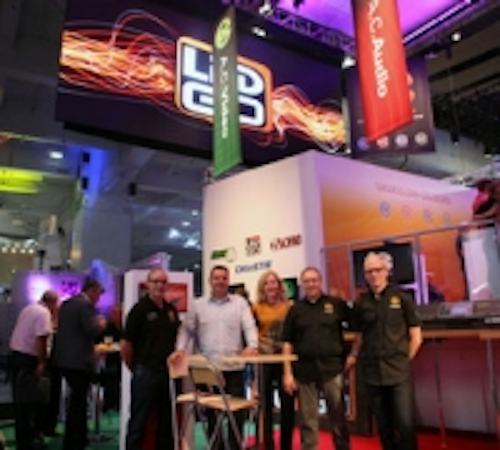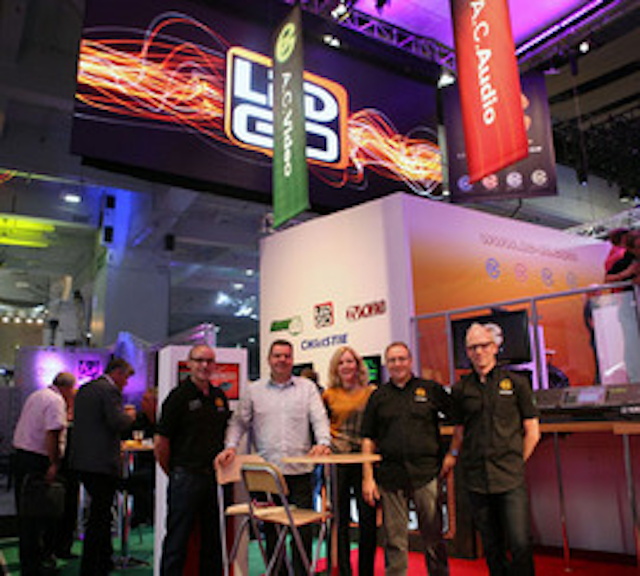 Date Announced: 21 Nov 2012
A.C. Entertainment Technologies (AC-ET) Ltd.'s Video division have been officially appointed as the exclusive UK distributor for LedGo's range of modular LED video solutions, recently unveiling the innovative product range on the company's stand at PLASA 2012.
Netherlands based LedGo BV have been providing the theatre and television production industry with a variety of LED video screens and innovative solutions for a number of years. Recent applications include a range of popular TV talent shows, news broadcast studios and large-scale political events.
Brilliantly engineered and incorporating high-quality hardware and components, LedGo video panels deliver incredible video performance at an economical price. The combination of high brightness and lightweight design makes LedGo the perfect choice for multi-purpose entertainment applications, including on and off stage, car shows, tradeshows, concerts, festivals, nightclubs and indoor venues.
LedGo's EQ HR range is the ideal solution for high-resolution video at an economical price. Available in 5, 6, 7.6 and 10mm panels, the EQ HR range features an asymmetric design suitable for seamless horizontal and vertical applications with no visible wires or frames. The flagship product is the EQ HR Blackface Line, LedGo's ideal solution for creating high contrast and visual depth.
The LedGo EQ Stripline range is the ideal solution for medium-resolution video at an economical price. The 15mm and 20mm panels feature a rugged yet lightweight aluminium, ergonomical design that allows the system to be used for a wide range of indoor and outdoor rental applications.
New from LedGo is the Outdoor WP Line, which is suitable for both permanent and rental applications. Included in the range are the DIP high brightness daylight picture screens, ideal for viewing at a distance of more than 15 metres away - even in bright sunlight - and the SMD waterproof screens, which incorporate LedGo's innovative 3535 waterproof LED technology. All cabinets in the range feature specially coated water and corrosion proof aluminium, ultra strong housing and much more.
In addition to screen technology, LedGo also specialise in producing bespoke creative solutions - such as their new 'Interactive Floor'. Much more than just an LED floor, the Interactive Floor offers a range of creative possibilities for multiple purposes. Its unique construction is easy to build and can be custom configured to create an "interactive world of your own".
Peter Butler, A.C. Video's Sales Manager comments, "We are very pleased about our new relationship with LedGo - whose designs, engineering and attention to detail makes their products shine in the fast growing video market. We are very excited to introduce LedGo's innovative and extremely affordable product range into the UK market, and will be offering on and offsite demonstrations up and down the country."
LedGo's Managing Director, Winnie Meijer adds that "We are very proud to have appointed AC-ET as our exclusive UK distributor. AC-ET have a very strong reputation in the UK market, founded through trust, loyalty and quality. We both share the same core values and business philosophies and we are very excited to introduce and develop new LED products specific to AC-ET's vibrant UK customer base."
LedGo products are manufactured according to the UL60950-1 electrical standard, ensuring high levels of safety and reliability. For more information visit www.ledgo.tv
Photo caption: L-R Stuart Burdett, Roelof Bouwman, Winnie Meijer, Peter Butler, Alistair Smyth
Contact
Louise Stickland +44 7831 329888 +44 1865 202679
E-mail:louise@loosplat.com
Web Site:www.ac-et.com