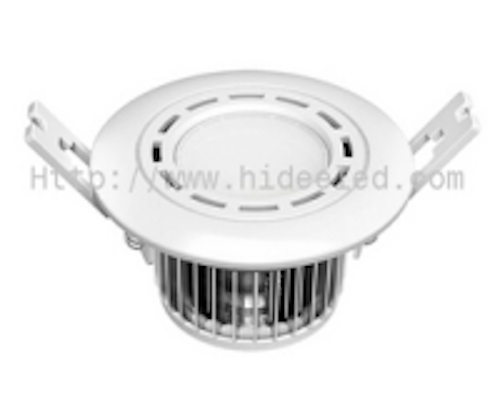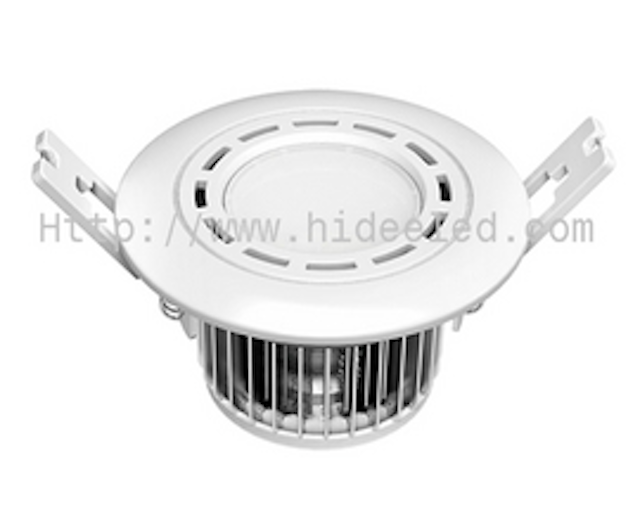 Date Announced: 16 Nov 2012
On the 112th Canton Fair, Shenzhen Borsche Electronic Co.,Ltd, introduced a new LED Downlgiht. These new LED Downlights attracted many foreign friends. Now, let's know what is this new product and why it is so popular.
These new LED Downlights are high power LED Downlgiht. It means one LED one Watt. Compared with other LED Downlight, the shining point of this LED Downlight is it use fin-type heat sink, it has very good heat dispensation properties. Fin-type heat sink is most high class heat sink in the global market.
Fin type heat sink completely subvert normal LED heat dissipation mode, the fin type heat converction heat dissipation design principle. Fin type heat convection design, because there are up and down with the air exhaust hole, large contact surface, can the flow of air through the heat away, so large radiating area, good heat sink performance.
The traditional LED Power shell is closed, low heat flow, it will certainly kill power supply's life.
Fin type heat sink use LED plastic insulation of convection heat dissipation design, open design, even in harsh environments, fin type plastic casing is also able to protect the power supply, thus prolonging the service life of power supply, impove product performance.
Fin type heat sink LED downlight wth exquisite appearance, light weight, is the traditional lamp 1/3, not only greatly saves the transportation cost, but also reduces the loss of raw materials, be helpful for resource protection.
Contact
ADD: 3rd/6th Floor, Building A, ZhaoFeng Industrial Area, SanWei, BaoAn District, Shenzhen, Guangdong, China. TEL:4000-999-868, +86-755-27379992 27349994 81456664 27343377 FAX: +86-755-81456664
E-mail:hideeled@163.com
Web Site:www.hideeled.com