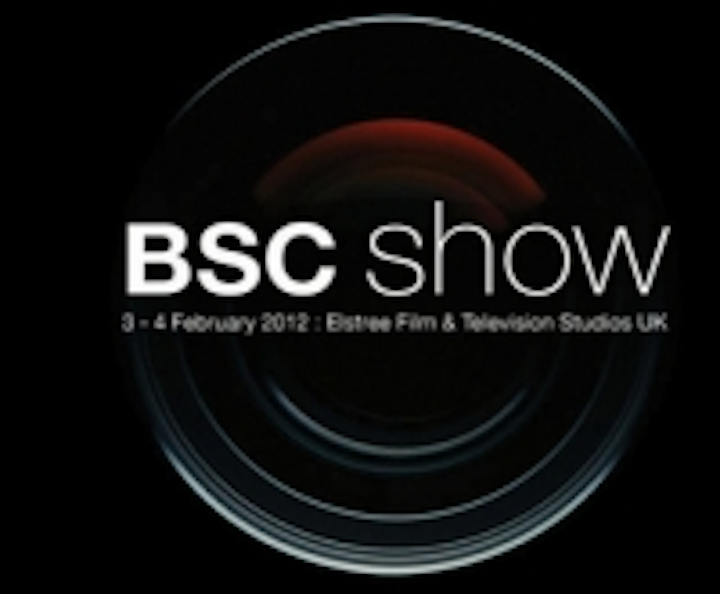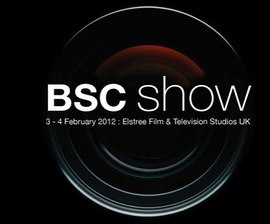 Date Announced: 27 Jan 2012
A.C. Entertainment Technologies (AC-ET) Ltd. will be featuring new film lighting innovations from Gekko Technology, Chroma-Q™ and Mole Richardson at the 2012 British Society of Cinematographers (BSC) Show at Elstree Film Studios in Borehamwood, UK, on 3rd and 4th February (Stand 109).
BSC is dedicated to showcasing the latest equipment, facilities and services available to the film and TV production sectors.
AC-ET's stand will be exhibiting the leading brands that it distributes to the film and TV lighting industry. It will also highlight services like AC-ET's Cable Express, which is among the most comprehensive custom cable assembly facilities in the industry, with instant access to massive stocks of cables and connectors and super-quick turnaround times.
AC-ET is the exclusive UK dealer for the high quality Chroma-Q range of LED technologies and will be showcasing the latest Chroma-Q Studio ForceTM daylight (D) and variable (V) white light sources.
Studio Force V models each offer 3,000K - 6,100K CCT variable whites, with laboratory calibrated 3200K and 5600K pre-sets, and are specifically designed for film, TV and broadcast lighting applications. An extreme output ranging from 16,900 lumens up to 25,400 lumens across Studio Force V 48 & 72 (inch) / 1.2m & 1.8m battens means they can evenly wash very large areas. They also feature smooth, 'theatrical grade' dimming, optional lens media accessories and quick release fixings for easy adjustment.
The range also includes the Studio Force V 12 multi-purpose fixture, which features an output of 5,300 lumens and is available with optional spigot adaptor, diffuser / soft box attachment, and other accessories.
All three models are also available as Studio Force D - 6,100K CCT, daylight white versions which provide an extreme output ranging from 6,000 lumens for the multi-purpose D 12 fixture up to 28,000 lumens for the V 72 batten.
Mole Richardson has a long history dating back to 1927 as one of the best quality equipment manufacturers in the film industry. At BSC the MoleLED 12 and the MoleLED Single will be on show.
MoleLED is a design collaboration with a major lamp manufacturer. It provides tungsten and daylight white light that parallels both the spectral sensitivity curves of film and of the visible light spectrum. The MoleLED 12-Pack fixtures consist of 12 x Osram Kreios LED circuit boards each with 20 high output LEDs – giving a total of 240 individual sources which are blended into one, single soft light source.
The MoleLED Single is a 'single' version of the 12-Pack, a "go-anywhere, rig-anywhere" lighting solution that is ideal for illuminating interviews, news desks, car rigs, as a general OB Light and also good for lectern / podium applications.
From Gekko Technology, AC-ET will show a full range of colour-tuneable LED soft, hard and key lights for studio use, including the kelvinTILE, the popular karesslite 6006 DD and variants, plus the karesslite 6012 - which is a wide format version of the fixture - and also the kedo, the latest addition to the product line.
All Gekko models feature an attractive ergonomic design and are highly efficient, emitting an excellent and accurate quality of light and colour temperature.
The stand will also feature a selection of other relevant specialist brands and product lines that it distributes, including Manfrotto / Avenger support and grip equipment.
Representatives from the experienced and knowledgeable AC-ET specialist film and TV sales team will be on hand for advice and queries.
Contact
For more press information on A.C. Entertainment Technologies, please contact Louise Stickland on +44 7831 329888 or +44 1865 202679 or EMail; louise@loosplat.com. For more information from AC-ET direct, please contact: A.C. Entertainment Technologies Ltd. +44 (0)1494 446000 sales@ac-et.com www.ac-et.com
E-mail:louise@loosplat.com
Web Site:www.ac-et.com