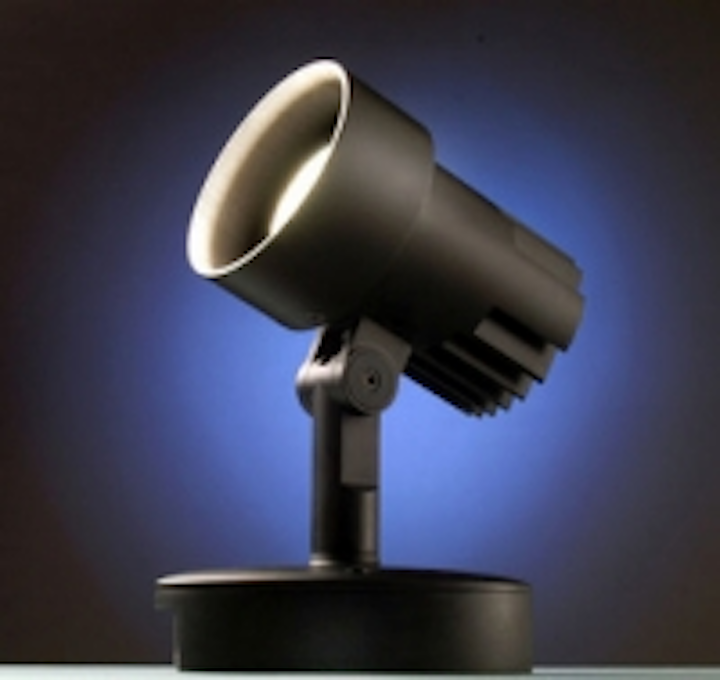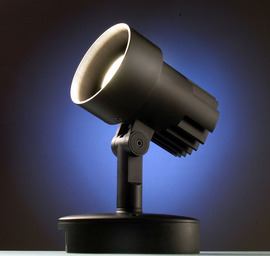 Date Announced: 25 Jan 2012
David Morgan Associates (DMA), the award winning luminaire design consultancy, will present the new Radiant 2000 lumen IP 65 LED spotlight at ARC 12 (Architectural, Retail and Commercial Lighting) Show.
Radiant 2000 lumen IP 65 LED spotlight
The Radiant 2000 lumen IP 65 LED spotlight is designed for use in a wide variety of exterior architectural accent lighting applications where the long working life, requiring no maintenance, make LED sources a cost-effective solution.
The die-cast marine grade aluminium heat sink body is designed to accommodate a variety of high output, white light and RGBW LED arrays including Xicato, Philips, Osram, Citizen, LED Engine and Bridgelux.
The large passive heat sink is designed to operate the LED arrays, at their specified working temperature, with light outputs up to 2,000 lumens depending on colour temperature and CRI.
Light output can be controlled by a variety of reflectors and lenses with a narrowest beam version of only 8 degrees.
DMA is a London-based international design consultancy specialising in luminaire design and development. The firm has designed over 1,000 luminaires during its 30 years in business. Visit www.dmadesign.co.uk for further information.
Contact
Jo Browne David Morgan Associates Tel: + 44 (0) 20 8340 4009
E-mail:david@dmadesign.co.uk
Web Site:www.radiantlights.co.uk