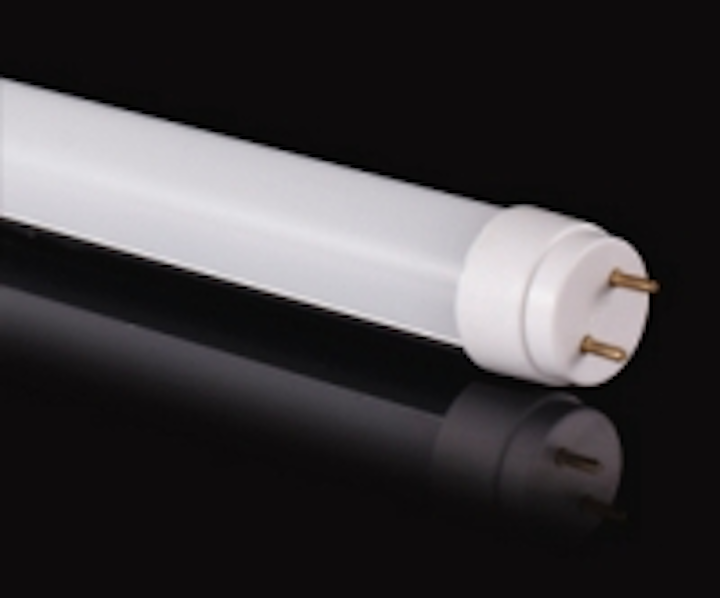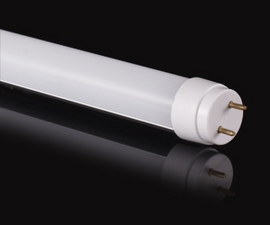 Date Announced: 03 Jan 2012
In a continuous effort to provide more vision comfortable and higher brightness, ATG Electronics Corp. launches iBright™ new fourth generation T8 LED tube with 95lm/w luminous efficacy.
The tube is the most qualified replacements for conventional fluorescent T8 on the existing market. Frosted lens makes it emit very eye-comfortable light without glare.
Now the luminous efficacy can be improved to min.95 lm/W, but with lower price. ATG adopts LEDs with excellent LPW as lighting source, which greatly raise the cost performance.
Besides, with power supply placed outside and patented thermal control technology, the tubes substantially achieve good thermal property and play more stable performance. They are well-suited for retail, commercial lighting and widely used to many shopping malls, supermarkets, offices, restaurant etc.
The iBright™ new fourth generation T8 LED tube demonstrates ATG's commitment to creating most fluorescent-like and cost effective products which deliver on the promise of Think Green, Act Green.
Features & Benefits:
- Even color and non-glare beams;
- High Brightness (1.2m, Typ. 1650lm);
- High LPW (>95 lm/W)
- Most fluorescent-like LED tube;
- Stable performance with external power supply;
- 50% Energy saving;
- Good light quality and good heat dissipation;
- Minimum maintenance costs;
- Green and eco-friendly lighting source without mercury.
Detailed information about this product available at:
http://www.atgelectronics.com/tube/E48i-T8-LED-Tube.html
About ATG Electronics Corp.
Think Green, Act Green. ATG Electronics Corp., established in 1999 and formed partnerships with companies in California, designs, produces, distributes and licenses lighting emitting diode (LED) illumination and decoration lighting systems.
ATG's production is carried out strictly with ISO9001-2008 quality management standards. Their products are CE, UL and RoHS certified and are in the top ranks among similar products in the international markets; ATG's world-wide operation is managed through a customized ERP system and is highly efficient and transparent and therefore enables us to provide quick and high quality services to our clients.
ATG also offers a comprehensive OEM service package including consulting, individual planning design and engineering, cost analysis, delivery terms prognostics, manufacturing, and warranty. In addition, they license its patented technologies and provide technical support on project installation and system operation to create specified lighting effects for its customers throughout the world.
Contact
ATG Electronics Corp. International Sales Department Tel: +86-21-58350166 Fax: +86-21-58351977
E-mail:sales@atgelectronics.com
Web Site:www.atgelectronics.com