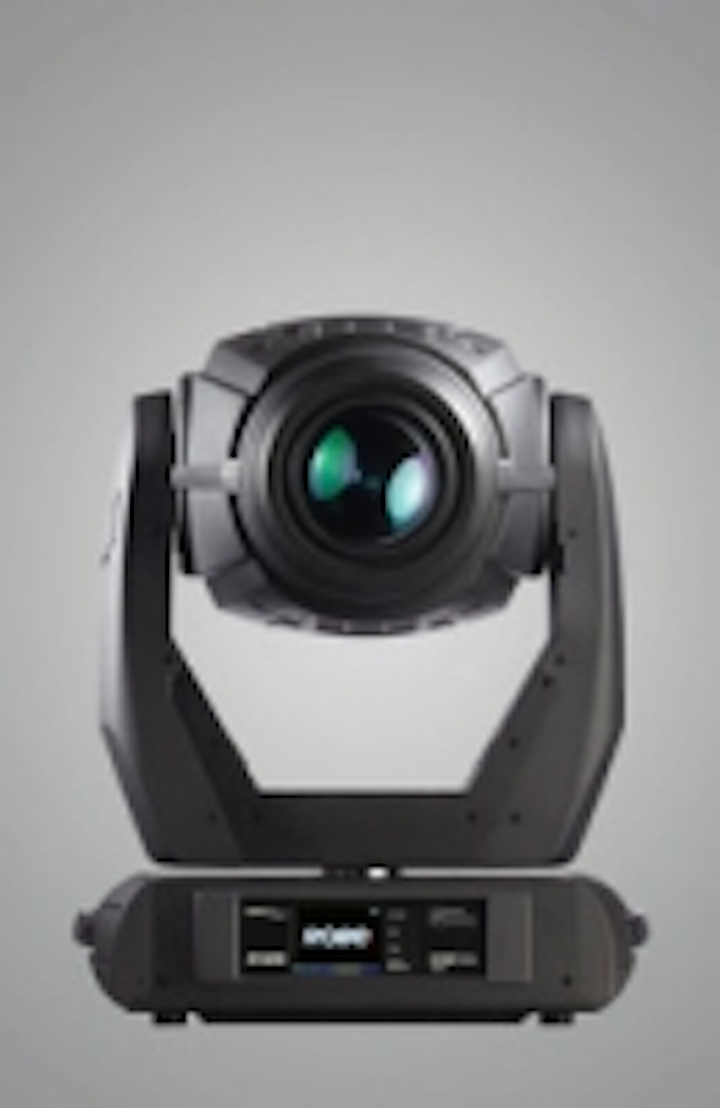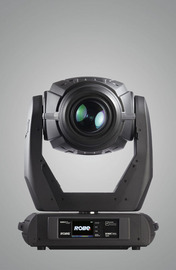 Date Announced: 17 Jan 2012
Robe Lighting, Inc. will showcase several new and innovative products from its ROBIN® series of products on Booth 201 at the upcoming PLASA Focus event at the Renaissance, Austin in Texas, February 22-23 2012.
The ROBIN series of products is in tune with the company's ongoing "Think of the Future - Consider Nature" commitment to producing genuinely more sustainable and greener technology.
Highlighted will be the ROBIN 1200, 600 and 300 LEDWashes and the all new ROBIN MMX Spot.
ROBIN 1200 LEDWash
This mega-bright fixture uses the same multichip LEDs as the award-winning ROBIN 600 LEDWash and the smaller ROBIN 300 LEDWash, in an intensely bright package featuring 61 x 10 Watt LEDs arranged in four concentric individually controllable rings. It has all the key features of the 300 LEDWash and 600 LEDWash including fabulously smooth mixing, a selection of true whites and homogenized light engines. Other benefits include light weight, and low power consumption.
ROBIN 600 LEDWash
This is Robe's fastest selling product of all time!
The super-slim-super-light ROBIN® 600 LEDWash features 37 x 10 Watt RGBW multichip LEDs with an amazing color output ranging from the gentlest pastels to the richest saturates.
Arranged in 3 concentric rings, the LEDs can be individually mapped and used to create stunning kaleidoscopic patterns which are great for audience and 'camera candy' effects, as well as producing comprehensive and even wash coverage making it a truly' "multi-purpose" unit.
It also has a very versatile 15 – 60 degree motorized zoom, powerful and fast strobe effects and a selection of pre-programmed "true" whites (from 2700°K – 8000°K).
Applications include all types of live shows, presentation concerts and events, TV studios – where a massive reduction in air-con can also result as the units run cool – and installations.
ROBIN® 300 LEDWash
Following the massive success of the ROBIN® 600 LEDWash, the 300 version is even smaller and neater in construction, with all the features of the 600 at a highly competitive price. It is ideal for small installations and places where space is at a premium.
There is the option to simulate tungsten lamp behaviour when dimming and switching off, complete with 'red effect' and thermal delay. Made with the same 10 Watt multichip RGBW LEDs as the 600 LEDWash, it has all of the fabulous colour mixing and homogenization qualities of the 600.
ROBIN® MMX Spot
The ROBIN® MMX Spot is the first in Robe's next generation of 1200 series equivalent fixtures, offering a neater, smaller, lighter and brighter yet more energy efficient package.
Using the innovative Phillips MSR Platinum 35 lamp, and combined with a sophisticated optical system, the MMX Spot is brighter than any 1200 Watt spotlight moving head on the market today – yet consuming about 30% less power.
In addition to these, Robe also shows other ROBIN series products including the DLX Spot and 300 Plasma Spot.
The DLX Spot is an RGBW LED lightsource with colour output exceeding a 575 Watt discharge fixture, but with an eco-friendly average power consumption of only 250 Watts …. and a zoom range of 10 – 45 degrees.
The 300 Plasma Spot has an excellent colour rendering index of 94, an extremely flat and even light beam and an expected lifespan of 10,000 hours – all features made possible through new plasma lamp technology.
Robe continues to focus on designing and producing quality-engineered products using the very latest available technology to meet the creative, technical and practical demands of a wide range of users and investors.
Contact
Louise Stickland +44 (0)1865 202679 +44 (0)7831 329888
E-mail:louise@loosplat.com
Web Site:www.robe.cz