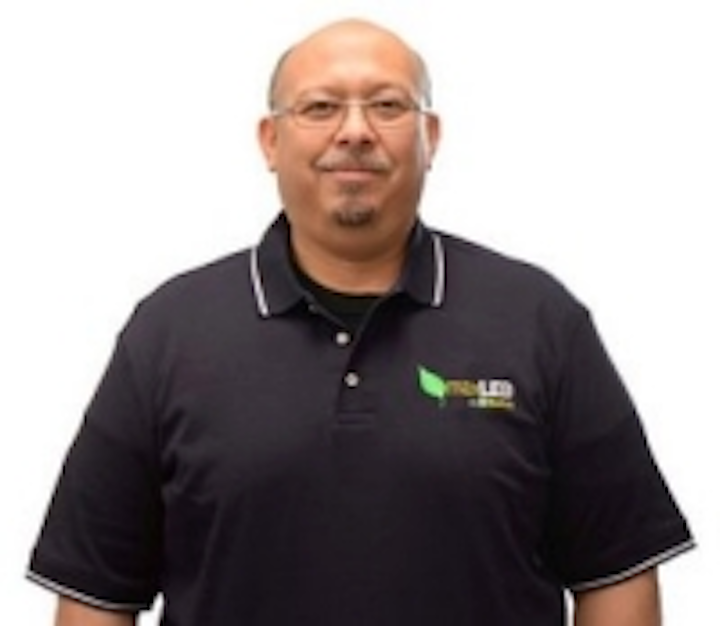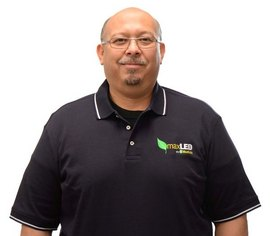 Date Announced: 09 Jan 2012
West Caldwell, New Jersey - As part of a new initiative to deploy additional technical assistance to industry professionals in the field, MaxLite has created a Lighting Application Engineering and Design Team that supports distributors, designers, sales reps and lighting professionals with their applications and use of the company's award-winning line of innovative LED luminaires and lamps. This new program includes the appointment of David M. Delgado to Lighting Application Specialist. Mr. Delgado reports directly to MaxLite's National Product Marketing Manager Pat Treadway.
"The depth of knowledge and breadth of experience David brings to our Lighting Application Support capabilities will enhance our customers opportunities to develop more competitive project bids, support our engineering objectives, and enhance our product marketing capabilities by direct comparisons and practical analysis of competitive products," explained Mr. Treadway.
Leading the Lighting Application Engineering and Design Team, Mr. Delgado is responsible for helping customers create lighting plans, layouts and solutions that conform to municipality codes and energy efficiency standards such as California's Title 24 and the IES (Illuminating Engineering Society) BUG rating. He will work with a variety of organizations in the commercial and industrial, residential, retail, healthcare and educational markets throughout the United States and Canada. Services include: the preparation of application data including photometric and energy analyses of projects; the coordination of custom fixture opportunities for projects; and working closely with municipalities and industry associations.
With more than 27 years of lighting industry experience and application expertise, Mr. Delgado most recently served as Sales Manager for ATG Electronics. Prior to his position at ATG, he served as Technical Support /Lighting Applications Engineer/ Warranty Service Manager for Nora Lighting, and a variety of Technical Support and Application positions for California Lighting Sales, Total Lighting Concepts, Hydrel Lighting and Kim Lighting.
Over the years, MaxLite has developed the award-winning MaxLED® family of products to provide better quality, energy efficient light than incandescent and CFL fixtures, using state-of-the-art LED technology. The energy saving LED products offer up to 50 times longer life than incandescents, totaling up to 50,000 hours or 12-13 years based on eight hours of daily usage, and return on their investment within one to two years.
Manufactured with high-ranked binning for color uniformity and consistency, most MaxLED fixtures and lamps turn-on instantly from a cold start, dim down for pleasant ambient lighting, and deliver a high lumen output and CRI (color rendering index). Maintenance free and constructed without mercury, the LED luminaires provide cool operation without emitting UV or IR radiation or heat while reducing HVAC costs and maintenance.
About MaxLite
Founded in New Jersey in 1993 as a joint venture with SK Enterprise Co., Ltd., a leading South Korean manufacturer of energy efficient lighting products, MaxLite inherited a true tradition of energy efficient lighting manufacturing that dates back to 1955. Today, MaxLite is a privately held lighting company which designs, manufactures and distributes LED and fluorescent energy efficient lighting products. Since its founding, MaxLite has worked to develop a reputation as a leading global manufacturer and marketer of energy efficient and environmentally friendly lamps and luminaires. MaxLite offers an extensive line of indoor and outdoor lighting fixtures including LED and fluorescent luminaires. MaxLite established the MaxLED™ brand which includes: Edge Lit Flat Panels, Direct Lit Flat Panels, full cutoff Wall Packs, Garage and Canopy Luminaires, Nightlights, Exit Signs, Optical Panels, Lightbars, and LED light sources. MaxLite is headquartered at 12 York Ave. in West Caldwell, New Jersey 07006. Tel. 1.800.555.5629 Website: www.maxlite.com
Contact
Christopher Pica T 631.262.0374
E-mail:Cpmediarelations@gmail.com
Web Site:www.maxlite.com