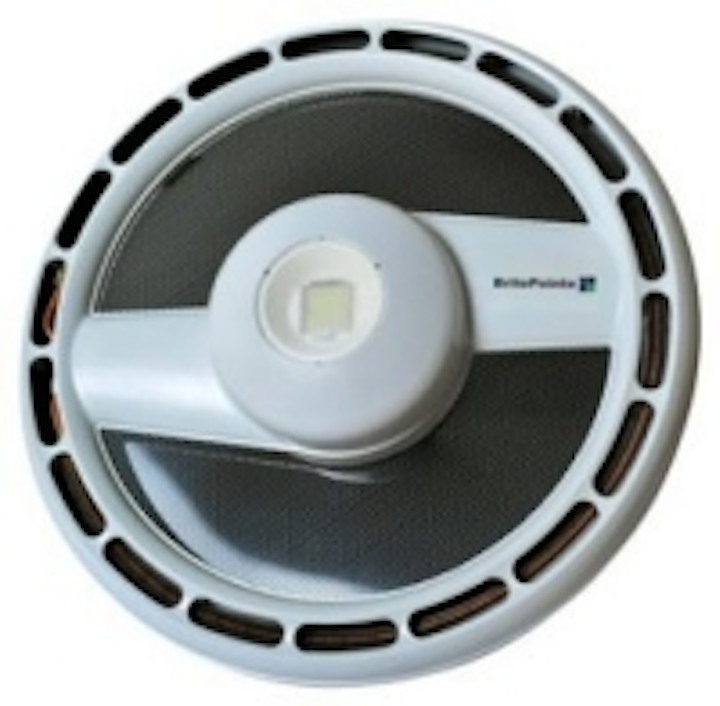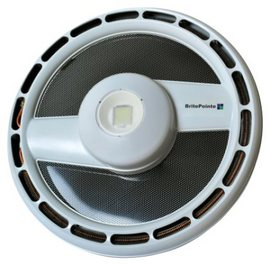 Date Announced: 27 Jan 2012
Pittsfield, Mass. – SABIC's Innovative Plastics business is helping BritePointe, Inc. – a pioneering LED lamps and fixtures manufacturer – break ground with innovative new LED luminaires molded using high-performance Cycoloy* and Lexan* resins.
The Hayward, Calif., company selected these advanced resin technologies over traditional aluminum for their light weight, outstanding performance and exceptional design freedom – essential capabilities for integrating a patent-pending thermal management system. Thanks to the SABIC materials, BritePointe's HyBeem high-bay LED downlights for commercial and public buildings may cut energy use by up to 65 percent vs. high intensity discharge (HID) fixtures and fluorescents and last up to five times as long, thus potentially reducing maintenance costs.
SABIC's collaboration with BritePointe demonstrates the company's commitment to supporting the lighting market's shift toward sustainable lighting technologies and reinforces the value of its high performance resins, which give LED lighting designers the freedom to take new approaches, unfettered by the limitations of traditional materials such as metal.
"SABIC's advanced thermoplastics are a critical element of our new HyBeem product," said Tom Griffin, CEO, BritePointe, Inc. "You cannot make an LED-based replacement lamp emitting tens of thousands of lumens unless it is small and extremely light weight, so using metal in this case simply wasn't an option. SABIC's strong, lightweight and versatile materials were the ideal solution to design our LED line and we couldn't be more pleased with the results."
Hybeem LED lighting from BritePointe delivers the lighting equivalence of a conventional metal halide HID or high-pressure sodium (HPS) vapor light source in a similar form factor with substantial power savings and a service life of up to 50,000 hours. Other potential benefits over HIDs include improved safety and "instant on" capability that supports the use of timers and sensors for additional energy savings. LEDs also avoid the issue of cycling with HPS lights. HyBeem BP400 series high-bay lamps deliver 15,000 lumens with the lowest mass and smallest size on the market today. They are the first to surpass the theoretical Shuja-Line limit of 2,500 lumens per kilogram by more than 100 percent. Typical environments where these are used include high-ceiling warehouses, gymnasiums, big-box retail stores and manufacturing facilities.
Plastics Help LED Lighting Fulfill its Potential
Manufacturers are moving beyond metal and other traditional materials to take advantage of the benefits of plastics, including part integration and design flexibility, light weight, high strength and durability, elimination of secondary operations and a wide choice of aesthetic effects.
"I am impressed with SABIC's high level of service and broad product portfolio. SABIC's sales and support teams generously offered knowledgeable guidance for optimal use of their materials. This assistance is greatly appreciated as we continue to implement strong, lightweight plastics in our products," Griffin said.
BritePointe selected gray Cycoloy C6600 polycarbonate/acrylonitrile-butadiene-styrene (PC/ABS) resin for the two-feet-diameter radiator coil housing that provides cooling for the HyBeem light, and transparent Lexan FXD PC resin for a top cover of the fixture. The design flexibility of Cycoloy resin enabled BritePointe to create a sophisticated solution with patent-pending thermal management technology built into the lighting fixture. Molded-in color allowed the company to avoid the cost and environmental impact of secondary painting. The selection of Lexan FXD resin in this application shows the viability of PC for use in new LED applications such as lenses, covers and reflectors.
"SABIC's high-performance materials are playing a key role in the growth and diversity of the LED lighting sector, as demonstrated by the success of the HyBeem product line," said Heath Schmid, PC market director, Innovative Plastics. "Our resins and composites make tremendous contributions to LED design and performance, including optimized light transmission and thermal management, improved aesthetics that appeal to end users and enhanced sustainability. Our collaboration with BritePointe has resulted in exciting new retrofit choices for users of high-bay lighting."
For additional information on SABIC's Lexan and Cycoloy resin products, please go to www.sabic-ip.com. For technical product inquiries, please contact us at www.sabic-ip.com/prtechinquiry.
About Saudi Basic Industries Corporation
Saudi Basic Industries Corporation (SABIC) ranks among the world's top petrochemical companies, and is a global market leader in the production of polyethylene, polypropylene, advanced thermoplastics, glycols, methanol and fertilizers. SABIC manufactures with a global footprint in Saudi Arabia, the Americas, Europe and Asia Pacific. The company operates in more than 40 countries across the world with 33,000 employees worldwide. It has significant research resources with 18 dedicated Technology & Innovation facilities in Saudi Arabia, the USA, the Netherlands, Spain, India and China. SABIC recorded a net income of SR 21.59 billion (US$ 5.73 billion) in 2010, and sales revenues totaled SR 152 billion (US$ 40.5 billion)
About Innovative Plastics
The Innovative Plastics strategic business unit of SABIC is a leading, global supplier of engineering thermoplastics with an 80-year history of breakthrough solutions that solve its customers' most pressing challenges. Today, Innovative Plastics is a multi-billion-dollar company with operations in more than 35 countries and approximately 9,000 employees worldwide. The company continues to lead the plastics industry with customer collaboration and continued investments in new polymer technologies, global application development, process technologies, and environmentally responsible solutions that serve diverse markets such as automotive, electronics, building & construction, transportation, and healthcare. The company's extensive product portfolio includes thermoplastic resins, coatings, specialty compounds, film, and sheet. Innovative Plastics (www.sabic-ip.com) is a wholly owned subsidiary of Saudi Basic Industries Corporation (SABIC).
About BritePointe Inc.
BritePointe, Inc. is located in Hayward, California. Founded in 2006, the company has pioneered extreme brightness LED luminaires using its patented technologies. The company maintains a focus on bringing innovative lighting solutions to those applications needing an intense light source from a very small form factor. The company engages on a business to business basis with Fortune 1,000 companies and ESCOs for product sales. For additional information on BritePointe, Inc., please go to www.britepointe.com.
Contact
Susan LeBourdais Pittsfield, Mass., U.S.A. Tel: +1 413 448 7795
E-mail:susan.lebourdais@sabic-ip.com
Web Site:www.sabic-ip.com