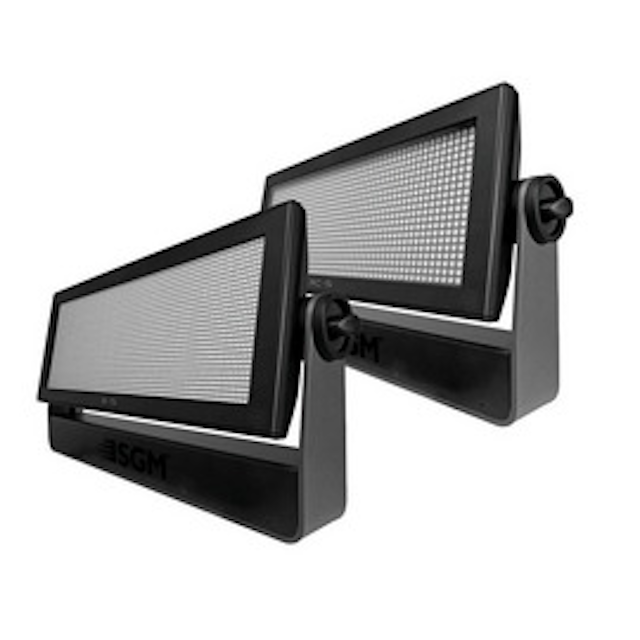 Date Announced: 10 Aug 2012
A.C. Entertainment Technologies (AC-ET) Ltd. has been appointed as a UK and Ireland distributor for Danish based, SGM Lighting's innovative range of highly creative LED products.
AC-ET were appointed due to their strong market penetration of the rental and architectural lighting sectors, and will work in parallel with existing SGM UK distributor, LED Projects, who will continue to focus on the nightclub installation and broadcast sectors.
In addition to AC-ET's core customer base, the latest SGM products are particularly well suited to the architectural market serviced by the company's special projects sister company.
AC-ET's MD, Phill Capstick and UK Sales Director, Jonathan Walters were very impressed by the latest generation of SGM products after seeing them at the 2012 Prolight+Sound exhibition in Frankfurt. After reviewing SGM's range and quality, they felt that the brand would nicely complement AC-ET's existing distribution portfolio of LED brands.
Key SGM products that AC-ET will distribute include the XC-5 (colour) and X-5 (white) - LED strobes which pack a powerful punch with extremely low power requirements in a lightweight and compact profile; the LT-100 3D graphic tube, comprising of one-metre RGB LED sticks with a 35mm pixel pitch for creating 3D lighting effects; and the unique Six-Pack (SP-6) pixel array batten, comprising an RGBA LED source for more extensive capabilities than a halogen source.
Taking effect from 1st August, AC-ET will showcase the latest SGM range at PLASA 2012 in September. As well as appointing a dedicated SGM Product Manager, the company's newly-restructured technical sales team will be out on the road with demo units.
Jonathan comments, "We're very excited by SGM's latest product innovations and look forward to creating a real buzz around the range in the lead up to, and at the PLASA Show. We are particularly excited by the X-5 and XC-5 LED strobes and can also see great potential for the Six Pack."
Peter Johansen, CEO of SGM comments, "Alongside LED Projects, AC-ET will be the only official dealer for SGM products in the UK and Ireland, and between them they will be able to increase penetration in all SGM's core markets."
AC-ET recently supplied twenty XC-5s to the FIX8Group, who lit a massive dance party in Manchester celebrating what would have been the 30th anniversary of the city's iconic 'Madchester' venue, The Hacienda.
Contact
For more press information on A.C. Entertainment Technologies, please contact Louise Stickland on +44 7831 329888 or +44 1865 202679 or EMail ; louise@loosplat.com. For more information from AC-ET direct, please contact: A.C. Entertainment Technologies Ltd. +44 (0)1494 446000 sales@ac-et.com www.ac-et.com
E-mail:louise@loosplat.com
Web Site:www.ac-et.com