Edison Opto introduces the ultra-high cost-performance ratio product-Edixeon C Series
Aug 28th, 2012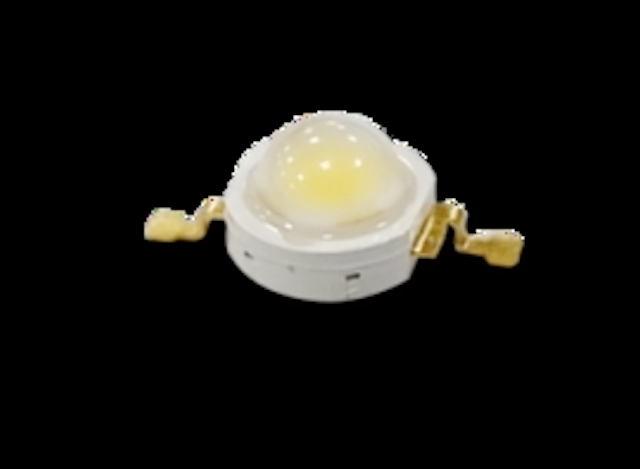 Date Announced: 28 Aug 2012
Due to the rise of environmental consciousness and the increase in electricity tariff, the LED lighting market is getting active. Edison Opto, a Taiwanese leading lighting manufacturer in high power LED market, has been developing the products which fit the market demand and environment protection actively since their establishment. Recently, Edison Opto has successfully developed the high cost-performance ratio product-Edixeon C Series, and showed their sophisticated R&D capability.
The Edixeon C Series are available in cool white and warm white. Featuring high luminous efficacy, the Edixeon C Series can reach 135 lm/w @350mA. Edixeon C Series have become the high cost-performance ratio products in the market. Under the great performance, the Edixeon C Series provide CRI 70 in Cool White and more than 80 in Warm White. Besides, Edixeon C Series are designed by particular package for reflow process application which can accelerate the speed of manufacturing process. Unlike fluorescent and incandescent light sources, Edixeon C Series contain no mercury and have more energy efficient. In lighting applications, the Edixeon C Series are designed to satisfy Solid-State lighting High Power LED applications such as indoor lighting. Besides, the Edixeon C Series can be used as the light source of spot lights and TD down lights which can be applied in hotels and restaurants. The introduction of Edixeon C Series sets up a high standard in the market and shows Edison Opto's sophisticated R&D capability.
Edison Opto created the LDMS service program in 2011 and joined the industry-wide Zhaga consortium. To maintain the leading position, Edison Opto has been developing the high power LED products which fit the specifications of Zhaga and market demand.
About Edison Opto
Edison Opto is a leading manufacturer of high power LED and a solution provider experienced in LDMS. LDMS is an integrated program derived from the four essential technologies in LED lighting applications- Thermal Management, Electrical Scheme, Mechanical Refinement, Optical Optimization, to provide customer with various LED components and modules. More Information about the company and our products can be found at www.edison-opto.com
Contact
Sales Representative Edison Opto Corporation E-mail: service@edison-opto.com.tw
E-mail:service@edison-opto.com.tw
Web Site:www.edison-opto.com