Zhongtian Lighting introduces ZT-G45E27-122A 2W LED retrofit lamp
Aug 6th, 2012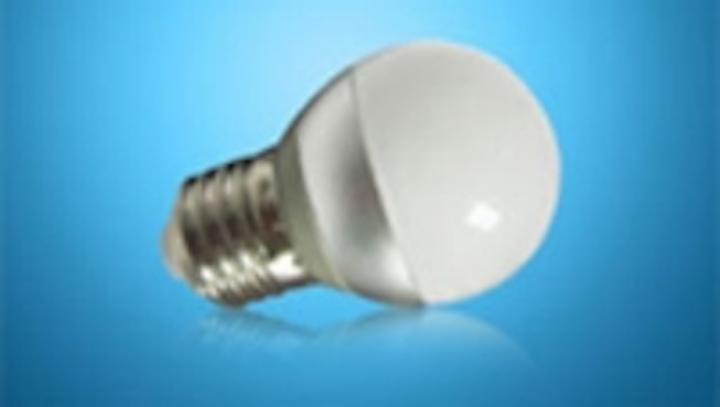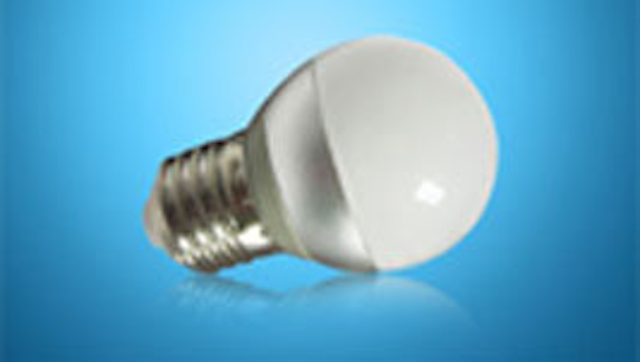 Date Announced: 06 Aug 2012
The SSL retrofit lamp is designed to replace 20-40W incandescent bulbs producing 160-220 lm in warm white and cool white respectively.
Recently, Zhongtian Lighting introduced the new products----2W LED Bulb Light [ZT-G45E27-122A]. LED bulb light is a new energy-saving light which can be an alternative to traditional incandescent bulb. LED bulb lights are far superior to traditional lighting products in these aspects of lighting principle, energy saving and environmental protection. At present, LED bulbs are gradually replacing the incandescent and CFL bulbs. Compared with the incandescent lamps, the high power LED lamps can save 85% - 90% energy. For instance, the 3W and 5W LED bulbs can replace 20W and 40W incandescent bulbs, and their lamp holder is E14, E22, E26 and E27 respectively.
The technical specification of it is as following:
Model: ZT-G45E27-122A
Shade dimension: D60*H115mm
Rated power: 2W
Lamp beads: 1piece
Housing material: PC
Input voltage: 85-264VAC/DC,50-60Hz
Efficiency: 0.80
Luminous flux: 160lm(warm white), 220lm(neutral white and cool white)
Viewing angle: 160 degrees
Color rendering index: 75±5Ra
Color: Warm white/White/Cool white
Working temperature: -20℃ - 45 ℃
Luminous efficiency: >70lm/w
The LED bulb adopts high-quality aluminum alloy cooling structure design, which expand the radiating area to a large extent. Its unique appearance is designed according to modern streamline and it is in line with the mainstream values. It adopts high power light source with high efficiency, high anti-static and low power consumption, which gives rise to the new generation of green high-tech products.
The LED bulb possesses the projection effect of long distance and has wide viewing angle with rich colors. The driving power supply uses Yin Yung lung voltage protective circuit and common circuit design, used for the traditional electricity voltage with reliable and stable performance. Product size and the way to install is the same as the traditional spotlight, which makes it easier for a person to install it.
This model will bring a lot benefit to customers and help to substitute the traditional bulbs so as to make an energy-saving and environment-friendly society. Meanwhile, it can accelerate the development of LED lighting industry.
Contact
fax: +86-0755-2779 8805 phone number:+86-0755-2779 8803 +86-0755-2779 8802 +86-0755-2779 8801
E-mail:elina@ztlights.com
Web Site:www.ztlights.com/