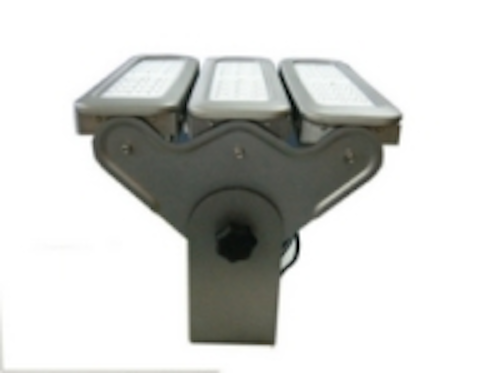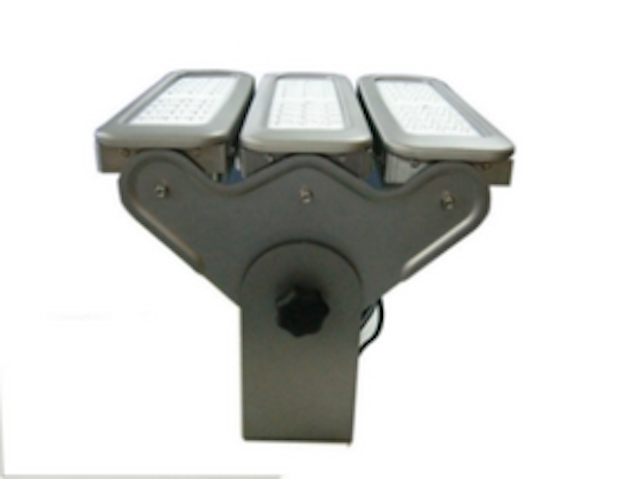 Date Announced: 02 Aug 2012
Ulverston, UK - New high performance LED flood lighting from Marl provides a 70 to 80 % energy saving compared to equivalent incandescent lamps for efficient exterior and interior applications in buildings and gardens, security, site and warehouse lighting, venues and events. The energy efficient 772, 773 and 774 Series of flood lights from Marl's recently announced Bay Range have single, double and triple modules for targeted illumination with low light pollution and wastage.
Different colour temperatures and optical configurations can be selected for varying light distances and intensities making them an excellent solution for sports halls and arenas, recreational and public areas, marquees, perimeter fencing, gardens and car parks.
Motion and dusk to dawn sensors can be integrated and the instant illumination with no warm-up time required saves on unnecessary light-on time. All three flood lights feature robust casing and are fully sealed to IP67 standard for total protection against dust, temporary immersion of water and to safeguard against vandalism, extreme weather conditions and reduce maintenance costs of replacing broken lights.
These super bright flood lights use the latest LED technology with a luminous efficacy of 83.3 to 94.2 lumens/Watt from an 110V-27V AC mains supply. Each has the option of the latest high brightness Cree and LumiLEDs LED light engines, and an operating temperature between -40 and +50 degrees C.
With a single module, the 772 Series dimensions are 300 x 93 x 223mm and weighs 2.8kg; the double module 773 Series is 300 x 193 x 253 and weighs 4.7kg; and the triple module 774 Series is 300 x 293 x 253, weighing 6kg.
About Marl International
Marl International has specialised in the design and manufacture of visible LED indication and illumination components and systems for nearly 40 years, to customers in the electronic, power generation, defence and telecommunications industries. Its highly trained and experienced team of over 120 design and manufacturing specialists operate from a dedicated technology park in Ulverston, England and stand ready to offer its customers a solution to any requirement. They are able to offer a range of standard products, customised to suit individual projects, or even design a specific component from scratch. Marl is a quality company. It is registered to BS EN ISO 9001:2008 standard and fully RoHS and WEEE compliant.
Contact
Marl International Limited, Marl Business Park, Ulverston, Cumbria, LA12 9BN, UK. Tel: +44 (0)1229 582430; Fax: +44 (0)1229 585155
E-mail:marketing@marl.co.uk
Web Site:www.leds.co.uk