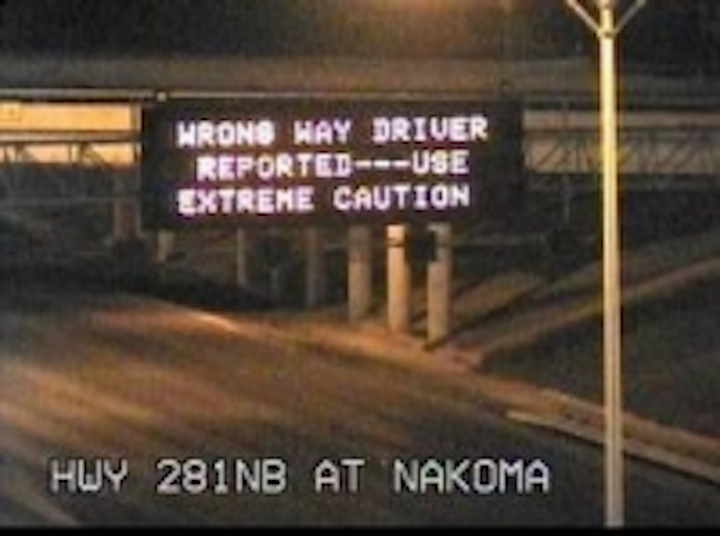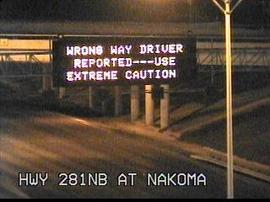 Date Announced: 06 Mar 2012
Traffic & Parking Control Company's Wrong Way Driver Warning System is the winner of ATSSA's 2012 Innovation Award. The honor was awarded at ATSSA's 42nd Annual Convention & Traffic Expo in Tampa, FL.
The dynamic system combines vehicle detection and LED technologies to immediately alert motorists traveling in the wrong direction before they enter one-way thoroughfares. When a Wrong Way vehicle is detected, the BlinkerSign® Day-Viz® LEDs on one or more wirelessly connected signs flash in unison, sixty times per minute.
The Day-Viz® Daylight-Visible LEDs immediately warn the driver that they are making an illegal movement, allowing the driver to turn around to prevent crashes, injuries and fatalities.
A 2009 report by the North Texas Tollway Authority stated that "the less expensive and more easily maintained LED enhanced regulatory signs have merit for testing on the NTTA System". In conjunction with their Wrong Way Driver Task Force, the San Antonio District of the Texas Department of Transportation has already installed several BlinkerSign® Flashing Day-Viz® LED Wrong Way Signs, with more to be installed as part of their Wrong Way Driver Initiative: http://www.transguide.dot.state.tx.us/sat/wwd/
TAPCO also offers web-based, real-time notification to designated authorities when a wrong way breach has occurred; economy versions that can be set to flash 24/7 or dusk-to-dawn; and wireless connectivity to other ITS devices. For more information on these systems and other solar LED traffic safety technologies, log on to www.tapconet.com or contact TAPCO toll-free at 800-236-0112.
Contact
Bob Christiansen, TAPCO Technical Marketing Direct line 262-814-7303
E-mail:bobc@tapconet.com
Web Site:www.tapconet.com