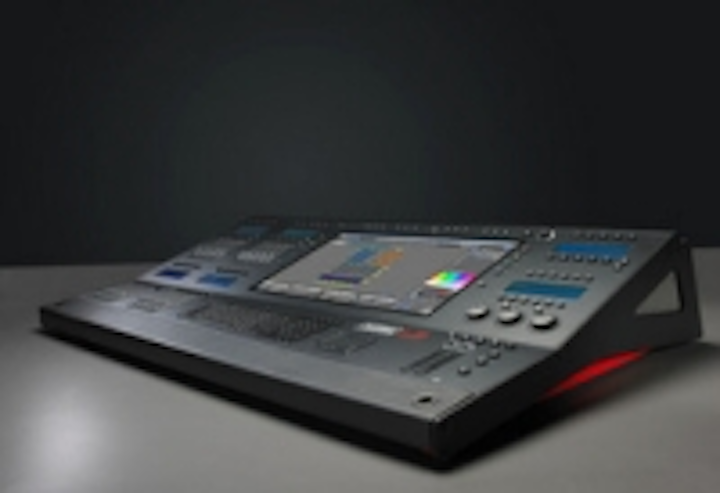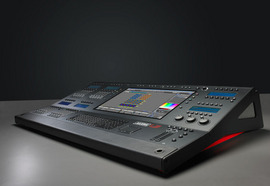 Date Announced: 15 Mar 2012
The A.C. Entertainment Technologies (AC-ET) Ltd. stand E63, hall 9.0 will feature a selection of leading brands including Chroma-Q™, Jands and PixelRange.
The AC-ET stand will provide the exclusive EMEA tradeshow unveiling of the new Jands Vista L5 flagship media and lighting control console, the ultimate platform for the creative mind. The stunning design includes a 21" HD Wacom pen tablet display, which makes it easy to manage today's mix of moving lights, media servers and LEDs. To celebrate the launch, enter the competition to WIN* a MacBook Pro running the Vista v2 software and find out more about the L5 at www.jandsvista.com/L5. A selection of other models from the extensive Vista control range will also be featured.
Also showing on the AC-ET stand is the Chroma-Q range of LED lighting solutions. Latest additions include the new Studio Force™ D (6,100K CCT daylight) and V (3,000K – 6,100K CCT variable) white light sources.
Both versions are available in a choice of 1.2m / 1.8m batten lengths and a 300mm multi-purpose fixture, and provide an extreme output ranging from 5,300 lumens up to 28,000 lumens combined with smooth, theatrical grade dimming. The popular Color Force™ RGBA LED variants will also be on display, including the latest Color Force Compact™ cost-effective and multi-purpose workhorse fixture. Other models showcased include the Color Block 2 Plus™, Color Charge Plus™ and a selection of lighting accessories.
The PixelRange of LED solutions will also be shown exclusively on the AC-ET stand. With features such as pixelmapping video content on the SmartLine intelligent LED batten models from video sources, the PixelRange lineup represents the latest developments in LED lighting and video convergence.
The lineup also includes cutting-edge LED Par solutions such as the QPar high output RGBW colour-mixing fixture and PixelSmart Par, which combines a vast RGB colour palette with warm white LEDs for a brilliantly bright white.
In addition, representatives from AC-ET's international sales team will be on hand to discuss the company's massive portfolio of over 200 leading brands available from their specialist lighting, audio, rigging and video divisions, for dispatch to over 80 countries, in-house 'express' delivery services for a huge range of consumables as well as custom cable and scroll assembly.
Contact
For more press information on A.C. Entertainment Technologies, please contact Louise Stickland on +44 7831 329888 or +44 1865 202679 or EMail; louise@loosplat.com. For more information from AC-ET direct, please contact: A.C. Entertainment Technologies Ltd. +44 (0)1494 446000 sales@ac-et.com www.ac-et.com
E-mail:louise@loosplat.com
Web Site:www.ac-et.com