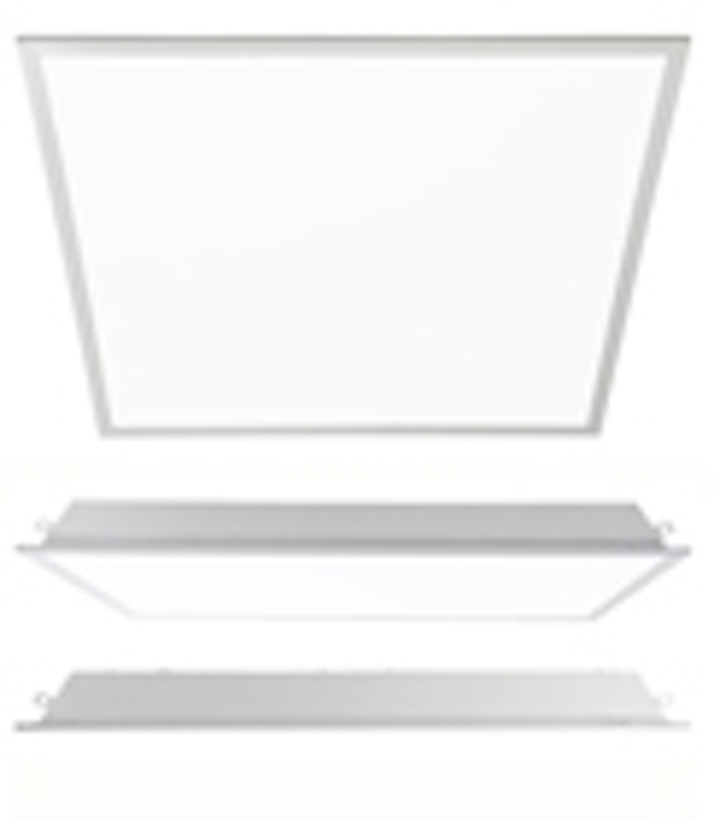 Date Announced: 15 Mar 2012
Advanced Fixture Design Delivers Efficient, Natural Light,
While Reducing Operational Costs and Energy Consumption
Redwood City, Calif. – Lunera® Lighting, Inc. a Silicon Valley company that designs and markets next-generation LED lighting for interior general lighting applications, announced today the introduction of the SERIES 22-G3 LED luminaire, adding to its award-winning product portfolio.
The third generation, state-of-the-art 2' X 2' recessed LED troffer delivers efficient, natural light at a compelling cost. Available now, the Lunera SERIES 22-G3 offers a competitive alternative to traditional fluorescent troffers with energy and cost savings for commercial new construction or retrofit applications.
"Through Lunera's continued commitment to precision engineering, we know how to integrate technology to deliver efficient, natural light. The SERIES 22-G3 features industry leading performance and has easily replaceable LED modules to achieve a balance of sustainability, efficacy, consistent light distribution and color. It creates a quality lighting experience for inhabitants of the space, and offers building owners valuable cost savings," commented Michael Keddington, CEO of Lunera Lighting.
The Lunera SERIES 22-G3 delivers up to 3,625 lumens of over 88 CRI (Color Rendering Index) light, while achieving a high 91 lumens per watt of natural light. This performance is achieved by combining high efficacy and high quality LEDs, selected and serialized using the Lunera truLITE™ Color Consistency Process, with excellent thermal management design.
Increased Connectivity
The SERIES 22-G3 luminaires can be ordered factory pre-configured with popular third-party drivers and controllers. Lunera has included these options for fast installation, maximum energy savings and optimal lighting system performance. To address the variety of today's power requirements, an optional factory installed emergency backup unit is also available.
Replaceable LED Modules
A slim 2" high housing makes SERIES 22-G3 fixtures ideal for low plenum and surface mount applications, plus it's an ideal recessed fixture for replacing traditional troffers. Its backlit, shallow body (2" deep) design features replaceable LED modules for field upgrades over the fixture's life to take advantage of new lighting technologies. The Lunera SERIES 22-G3 is available in warm or neutral color temperatures, and supports standard 0-10 volt dimming. The SERIES 22-G3 is ideal for commercial uses including: Class A offices, schools, hospitals, data centers, and retail stores. Lunera fixtures are backed by a five-year warranty, and have been independently certified by leading third party organizations.
About SERIES 22-G3
Key Specifications:
Lumens 3,625
Color Temperatures 3500K, 4000K
CRI 88.6
Efficacy 91 lumens/watt
Wattage 40W
Watts/Sq.Ft. 0.40
Controls 0-10V Dimmable
Power Supply 120-277V, 50/60Hz
Dimensions: 24" long x 24" wide x 2" high
Environmental Impact:
RoHS Compliant
Mercury and Lead free
Fully Recyclable after a 50,000 hour-life
Certifications and Testing:
LM79 Tested
DLC Qualified
Lighting Facts Verified
UL Listed
Eliminating the Upfront Cost of Installation
The competitive upfront cost of installing Lunera luminaires may be reduced through various rebate and incentive programs. Initial costs may also be eliminated for qualified customers through a simple five-year term capital equipment lease offered by Lunera Capital PlusSM (LCP), a private financing service of Lunera Lighting. To learn more about Lunera Capital Plus, visit www.lunera.com/aboutus/luneracapitalplus.html. To inquire about the LCP Capital Lease Program please email LCP@lunera.com or call Lunera at 650-241-3875 and ask to speak to a LCP representative.
About Lunera Lighting
Lunera Lighting is an award-winning technology innovator leading the transformation of the lighting experience with natural light from energy-efficient LED luminaires. With final assembly and test in the U.S.A., Lunera's premium lighting fixtures are particularly attractive in environments seeking efficient, natural lighting for LEED certification and to enhance occupant comfort and productivity. Beautiful light, elegant design and precision engineering differentiate the company's award-winning products. Since its
initial product launch in late 2009, Lunera has installed lighting in over seven million square feet of commercial real estate and launched a financing service that eliminates upfront costs. For more information on switching to LED fixtures, visit the company website at www.lunera.com or contact
Lunera at 650-241 3875 or by email at info@lunera.com. Follow Lunera on Twitter at http://twitter.com/luneralighting.
Contact
Carol Warren Antarra Communications 714-890-4500
E-mail:info@lunera.com
Web Site:www.lunera.com