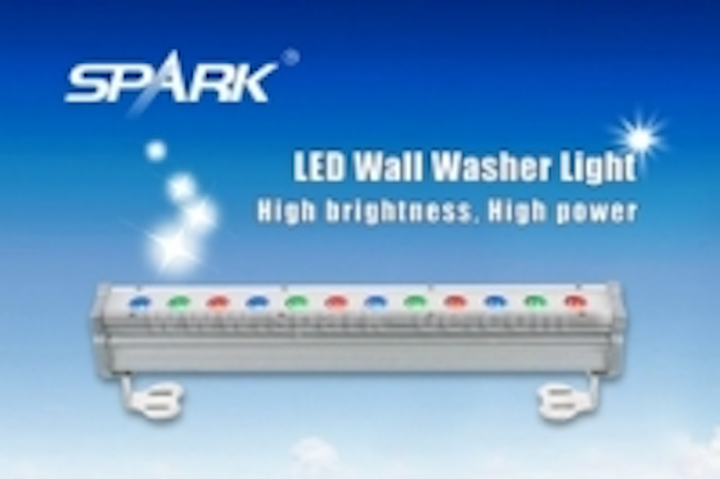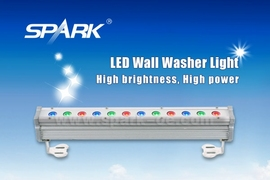 Date Announced: 07 Mar 2012
Recently, Spark developed a new model LED wall washer light that the models opened by SPARK.
LED washer light because its shape is elongated, so somebody calls LED line lamp, main is used to make construction decoration lighting and outline of the large building.
SPARK LED wall washer details as below:
1. Revolutionary optical design and reasonable distribution of the light lead to the average faculae, ensure ideal brightness and uniformity of the light, eliminate the glare and make the use of the light up to its limit. No light pollution.
2. Special integrated design for the Lens and cover; the layout of the Lens is to give the condensing light and protection, avoid the repeated waste of the light and lighten the weight. It should make the structure simple and smart.
3. The originating integral design for radiator and lamp housing with the most distinct features. It fully meets LED heat- sinking requirements and ensures its lifespan,
4. The color will be controlled by special controller and the lamp can show different color alternately.
5. Excellent energy-saving up to 70% than traditional lamp, Environment-friendly. There is no pollution element; it absolutely has no pollution to the surroundings.
6. Global used input voltage
Contact
Keziah Song General Manager Tel: (86 755) 8390 4366 Fax: (86 755) 8390 4766
E-mail:sales@spark-oe.com
Web Site:www.spark-oe.com