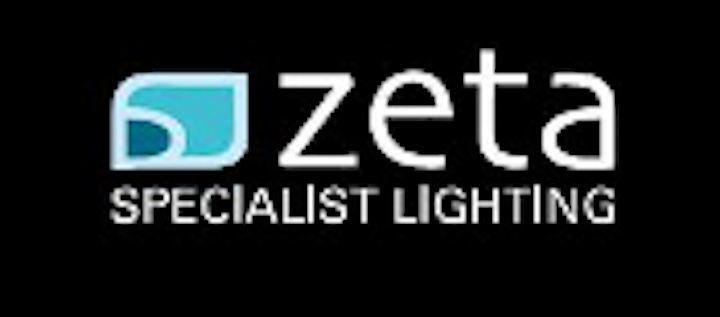 Zeta Specialist Lighting has announced two new contract wins with a combined value in excess of GBP 400,000. Both projects - Liverpool ONE, the city's premier destination for shopping and The Pier Head on the Liverpool Waterfront, have been won in partnership with The IS Group, a leading UK signage manufacturer specialising in customised signage solutions.
The Bicester-based company's innovative LED solar powered lighting solutions will be utilised in a new wayfinding system at The Pier Head, a significant aspect of the World Heritage Site which brings together the majestic Three Graces of The Royal Liver Building, The Cunard Building and Port of Liverpool building; making Liverpool Waterfront one of the most recognised skylines in the world.
Extending the wayfinding system from the neighbouring Albert Dock further along the waterfront, to enable visitors to move easily from place to place without confusion; will involve the design and installation of three, nine metre high totem signs as well as ten double-sided and one four-sided directional monoliths. Illumination for the totems and monoliths is provided by Zeta's innovative LED solar powered lighting. In addition, the smaller monoliths will incorporate PIR sensors so that they only light up when visitors approach.
At Liverpool ONE, the requirement was to replace the legacy signage with five new stainless steel panelled totems sited strategically around the estate, each of which is to house both city and centre maps. As part of the specification, each totem will be equipped with PIR sensors, illuminated utilising Zeta's solar powered technology.
Adrian Dennis, Zeta's Sales and Marketing Director said: "The ability to illuminate the signs was a key criteria on both projects, however the cost and time associated with laying the cabling required for traditional lighting was in both cases, prohibitive. At The Pier Head for example, the bill would have run into a six figure sum."
Jamie Trippier, Sales and Marketing Director IS Group said: "By specifying Zeta's solar powered LED lighting in both cases, we were able to deliver exactly what the clients wanted, much faster and at a significantly reduced cost. The solution will also deliver ongoing cost savings for both clients as there are no additional energy bills to pay. Plus, we also delivered on an eco-saving front - the overall environmental impact of a solar powered scheme is much lower than one which utilises electricity."
About Zeta Specialist Lighting
Part of the Zeta Group, Zeta Specialist Lighting is a UK-based developer and manufacturer of LED and solar powered lighting systems. The company designs, develops and manufactures intelligent, robust and reliable engineered products suited to a wide range of applications. From LED solutions that lower energy bills and carbon emissions for customers across the world, including custom luminaires for street lighting, amenity lighting, signage, and factory fluorescent tube replacement; to the design and manufacture of complete solar lighting solutions.

Contact:
Zeta Specialist Lighting
+44-(0)-1869-322-500
E-mail:
michelle.ryder@clearercommunications.co.uk
Web site: