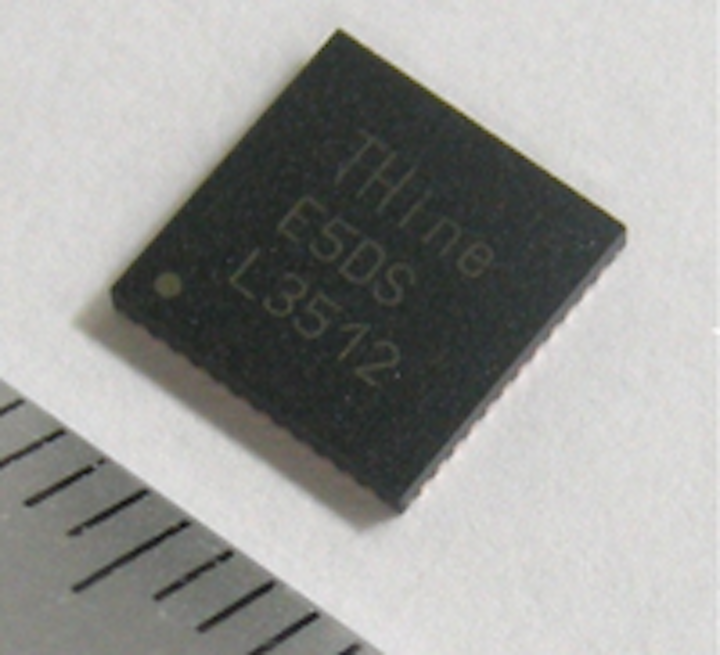 TOKYO--THine Electronics, Inc. (JASDAQ:6769), the global leader in high-speed serial interface and provider of mixed-signal LSI, today announced new LED drivers with LVDS interface, THL3512 and THL3514, starting distribution of its samples for customers.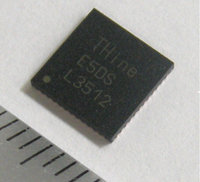 THine releases LED drivers with LVDS for higher-level noise tolerance

Since THine has accumulated know-how in serial interface technology and power management technology, these new products have the serial interface of 2-pair LVDS lines (clock and data) and achieve higher-level noise tolerance, high-speed and long-distance transmission. THL3512/3514 can reduce the possibility of an incorrect action or improper LED lighting, expanding the transmitting distance. In addition, these new LED drivers have controlling function of gradation.

Features of THL3512/3514

Driver part
Open-drain output: 24 channels (THL3512)
Constant current output : 24 channel (THL3514)
Output sink current: up to 100mA/ch (THL3512), 40mA/ch (THL3514)
Output voltage: up to 40V
Individual brightness control: 256 steps
Output disable/enable

Serial interface part
2-pair serial LVDS input or 3-wire serial CMOS input: up to 10Mbps
Bridge function converting 3-wire serial CMOS input to 2-pair serial LVDS output
Repeater function of 2-pair serial LVDS input/output with waveform and timing correction
Device address selection : up to 62 address
General call to all devices
Protection circuits: UVLO, short circuit protection, thermal shutdown
Supply voltage: 3.0-5.5V
Package: QFN 48-pin Exposed Pad

Application
Amusement
LED Backlight
LED display
LED billboard lighting
Digital signage
Illumination

About THine Electronics

THine Electronics Incorporated is a fabless maker that provides innovative mixed signal LSI and analog technologies such as high-speed SerDes, TCON, ADC, ISP, and power management in HDTVs, smartphones, document processing, amusement, industrial, and automotive markets. THine is headquartered in Tokyo with subsidiaries in Taipei, Seoul, Hong Kong, and Shenzhen. THine Electronics is listed on JASDAQ of Tokyo Stock Exchange under the security code of 6769. World Wide Web site: http://www.thine.co.jp/en/.

TRADEMARKS

All other trademarks and registered trademarks are the property of their respective owners.

Contact:

THine Electronics, Inc. - Yasuhiro Takada
+81-3-5217-6660

E-mail:

Web site: