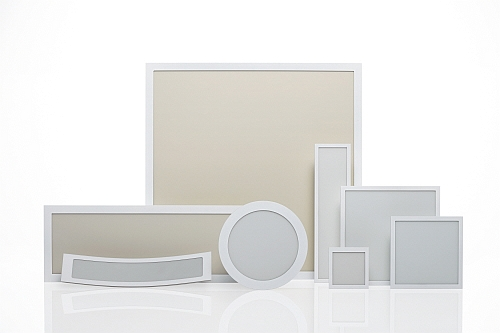 LG Chem OLED light panels at Light + Building 2014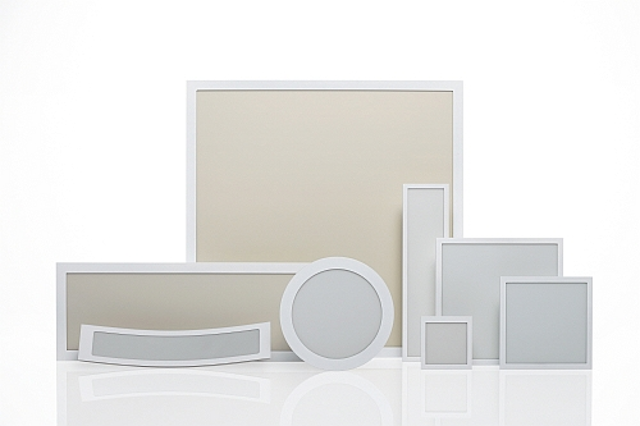 LG Chem OLED panels have increased 40,000-hr lifetime

From March 30th to April 4th, LG Chem showcased OLED light panels at Light and Building 2014.

LG Chem, the leader in the OLED light panel market
LG Chem started providing OLED panels to the lighting market in 2011. Since then, LG Chem has been recognized as a market leader with the industry's top-performing products across its diverse portfolio. LG Chem offers OLEDs in a variety of shapes and sizes. Eight different models are available with three different color temperatures (3000K/3500K/4000K), which deliver high color rendering levels (CRI greater than 90) as well as achieving high luminance, high efficacy and long lifespan. All panels are commercially available.
This year, LG Chem has increased the lifetime up to 40,000 hours (LT70). Currently available LG Chem OLED panels with 60lm/W efficacy are still the most efficient mass-produced panels, and the panels are expected to reach 100lm/W in 2014, and the goal for year 2016 is 140 lm/W. The standard luminance of the panels is 3000 cd/m2. However, brightness can be brought higher to 5000 or even 8000 cd/m2
Collaboration Projects
LG Chem collaborates with major companies in different industries. At the show, the collaboration works with following companies were displayed: BMW, VW, Glass Trösch, Saint Gobain, Acuity, JBSB, LG Electronics, and LG Innotek.
In Light + Building 2014, many other companies exhibited their luminaires using LG Chem OLED panels: Fagerhult, RIBAG, Neumuller, Lighting Technologies, Maltani, Lightnet, and Astel.
Sales contacts:
General: Jeong, Chang-Hoon (chemcrat@lgchem.com)
Europe: Ahn, Alex (alexbest@lgchem.com), Król, Grzegorz (gkrol@lgchem.com), Osada, Mateusz (mosada@lgchem.com)
Americas: Hong, Sung Soo (skynsea@lgchem.com)
Asia: Shin, Ken (kenshinhh@lgchem.com)
Contact:

For collaboration projects with LG Chem, please contact Suh, Sebastian W.

E-mail:

Web site: