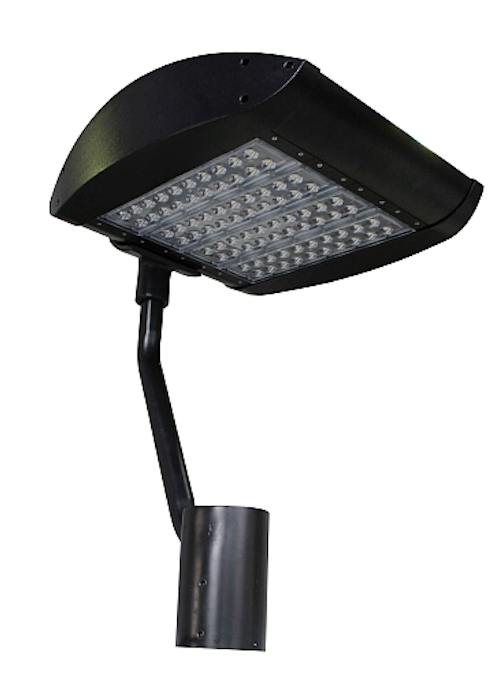 The VARIO system combines multiple optics, wattages and light heads to customized LED luminaires
Karlsruhe -- LCC GmbH presents VARIO by ZENARO, a new series of industrial and outdoor LED luminaires based on a modular light engine design.
Up to seven VARIO light engines in 14 wattages can be assembled to packages with outputs from 20W to 250W. Moreover, the VARIO basic module is available in six different optics. According to the customer's specifications in terms of performance and light distribution, the desired combination of VARIO modules is then installed in one of four selectable light heads. The luminaire body only acts as a mount because the VARIO light engine modules are autonomous, IP65 compliant lighting components with built-in/integrated cooling.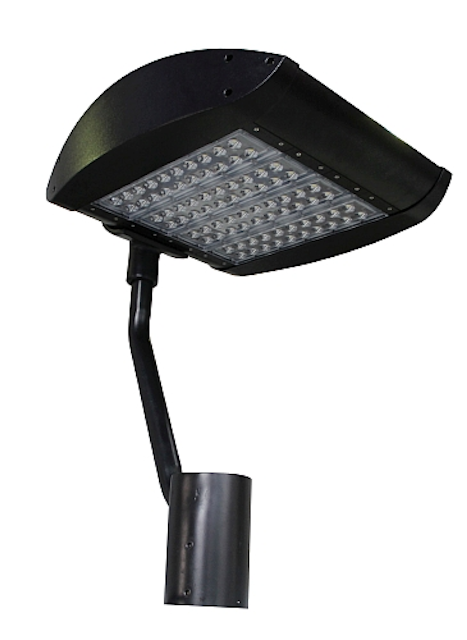 Zenaro modular LED light engine system enables customer-configurable industrial and outdoor lighting
Appropriately configured, VARIO luminaires can be used as street lights, parking lamps, down lights (service stations), highbays, floodlights and more. The modular construction significantly reduces design and manufacturing costs which has a positive impact on the market price.
Moreover, due to its modular scalability, a VARIO luminaire can simply be upscaled to meet changing requirements by interchanging the modules.
Available today are four models, VARIO-CL, VARIO-FL, VARIO-PL and VARIO-SL.
They have rated currents of 2,200 to 23,750 lumens and are offered in three colour temperatures from cool to warm white. Optionally, they are dimmable to 1-10V. VARIO luminaires are designed for operating temperatures between -20°C and +40°C and have a product lifetime of at least 50,000 operating hours.
VARIO-CL, a canopy light, is particularly suitable for industrial halls, canopies, high-bay warehouses and parking garages. VARIO-FL aims at façade, car park and industrial illumination. VARIO-PL and VARIO-SL excellently cover the application areas streets, sidewalks and cycle paths as well as public spaces in addition to car parks and industrial sites.
Additional information on ZENARO products and data sheets are available at:
http://europe.zenaro-led.com/products-page/industrial-lighting/
http://europe.zenaro-led.com/products-page/outdoor-streetlighting/
About ZENARO
ZENARO offers technically advanced and expertly crafted LED industrial, office, street, and lifestyle lights as well as retrofit luminaires using the best LED technology available. ZENARO's sophisticated products in best quality meet or exceed exacting standards for performance and aesthetics for LED projects of any scale, however are offered at very competitive costs.
ZENARO provides localized customer sales and support, service and solutions for individual lighting projects as well as for commercial energy retrofits and commodity distribution sales to large retailers in Europe and the Americas.
More market segment sales contacts available at: http://europe.zenaro-led.com/contact-us/

Contact:
Zenaro
+49-721-9597-3518
E-mail:
contractor_sales@zenarolighting.com
Web site: