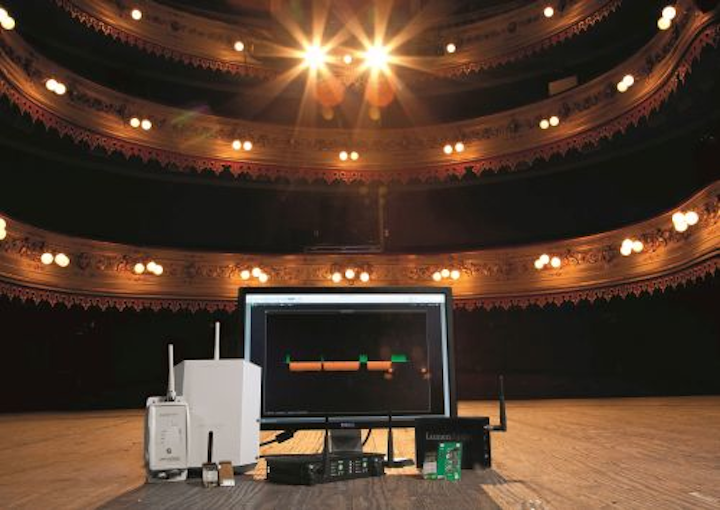 A.C. Entertainment Technologies (AC-ET) Ltd have been appointed the exclusive UK distributor for the LumenRadio range of high performance wireless DMX lighting control solutions. With immediate effect, LumenRadio will be available from and supported by, AC-ET to their large customer base of entertainment technology dealers and end users.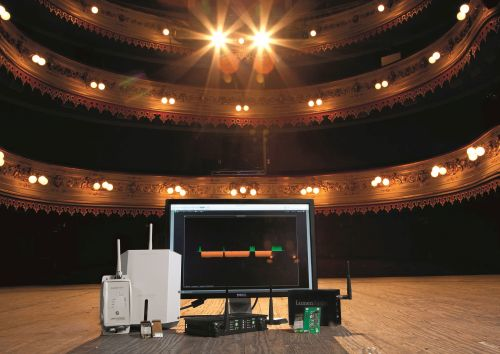 AC-ET appointed exclusive UK distributor for LumenRadio wireless DMX lighting controls

Featuring award-winning innovation and groundbreaking technology, LumenRadio's products have been developed to guarantee reliability even in the most technically challenging scenarios. Products are manufactured and tested in Sweden to ensure they meet the most rigorous durability requirements, including withstanding daily wear and tear in the toughest environments.

Operating licence-free on the 2.4GHz frequency, LumenRadio's patented Cognitive Coexistence technology ensures optimum performance even when other wireless systems are operating in the same area. As more and more wireless technologies occupy the same frequency range, this congestion can affect performance. However, LumenRadio's innovative CRMX technology continuously scans the wireless frequencies, detecting activity from other networks and where gaps are available. The radio modules then 'hop' into these available frequencies, making best use of the available space whilst reducing the effects on other networks.

The LumenRadio product line-up includes the CRMX Nova range, which is designed for withstanding the rigours of today's entertainment touring applications -- and received PLASA's Award for Innovation in 2009 and 2010; the IP65-rated CRMX Slim range, which is deal for permanent indoor and outdoor installations; and the IP67-rated CRMX Outdoor range, which can withstand extreme outdoor environments for many years.

Receiving a PLASA award for Innovation in 2013, LumenRadio's SuperNova 3 software offers a complete system management tool for monitoring and configuring users' lighting networks.

AC-ET's Brand Development Manager, Neil Vann comments: "We are extremely pleased to be appointed the exclusive UK distributor for LumenRadio. The wireless DMX control range perfectly complements the many leading lighting brands in our portfolio, and offers a level of performance and reliability which is second to none."

To arrange your demonstration of the LumenRadio range, or to discuss your particular requirements, call +44 (0)1494 446000, email lighting@ac-et.com, or visit www.ac-et.com.

Keep up to date with the latest AC-ET news via their social network pages:
www.twitter.com/acenttech
www.facebook.com/acentertainmenttechnologies

Please note: In certain countries some brands listed may not be available from A.C. Entertainment Technologies Ltd. The rights and ownership of all trademarks are recognised. The information contained herein is correct at the time of printing, however as we are constantly refining our product range we reserve the right to change the specification without notice. E&OE.

Based 30 miles to the west of London, UK, the "A.C. Group" was founded in the early 1970's by David Leggett and the late Richard Floyd.

A.C. Entertainment Technologies Ltd. is one of the largest European distributors of professional lighting, audio, rigging, video and associated equipment to the entertainment industry, supplying customers located throughout the World. The corporate headquarters, housing UK and International sales, demonstration, manufacturing, repair and substantial warehouse operation are located in High Wycombe, Buckinghamshire. The company also has a Northern Region sales office with additional demonstration and warehouse facilities located in Leeds, West Yorkshire.

In addition, the Group has a separate projects company, A.C. Special Projects Ltd, and sales, manufacturing and warehousing operations in Europe, North America and Asia.

Contact:

A.C. Entertainment Technologies Ltd.
+44-(0)1494-446000

E-mail:

Web site:

www.ac-et.com



Submit new products, case studies/projects, and other press releases at http://www.ledsmagazine.com/content/leds/en/addcontent.html and http://www.ledsmagazine.com/content/leds/en/iif/add.html.